Meet the person honored for making outstanding contributions to the free software movement in the U.S. Pacific Northwest.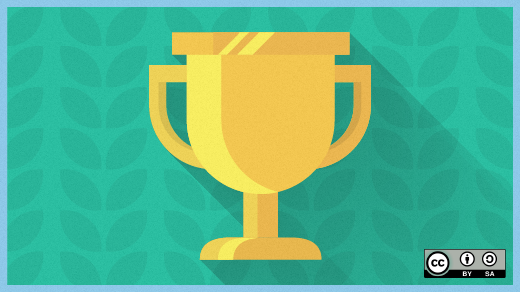 The Cascadia Community Builder Award recognizes a person who has made an outstanding contribution to the free software movement in the Cascadia region, and this year's winner is Lance Albertson. The award was presented in person on Saturday, October 7, at the Seattle GNU/Linux conference. Albertson is director for the Oregon State University Open Source Lab (OSUOSL) and has been involved with the Gentoo Linux project as a developer and package maintainer since 2003.
OSUOSL hosts more than 160 projects, including those of worldwide leaders like the Apache Software Foundation, the Linux Foundation, and Drupal. The most active organization of its kind, OSUOSL offers world-class hosting services, professional software development, and on-the-ground training for promising students interested in open source management and programming.
In his nomination, John "Warthog9" Hawley stresses how critical Albertson's work is: "Lance tirelessly makes sure that their stuff stays up and online, and does so while helping teach and train the next generation of open source systems people, and helping encourage and develop new open source software to help solve the problems of people doing hosting. Frankly, it's an underappreciated role, because it's infrastructure no one cares about it unless it's broken."
Since joining the organization as lead systems administrator and architect in 2007, Lance has managed all of OSUOSL's hosting activities. He was promoted to director of the organization in early 2013.
Emily Dunham, who serves on the Cascadia Community Builder Award committee says: "Lance's contributions represent much more than just the global availability of free and open source software hosted by the OSL. By mentoring dozens of students each year and organizing events, Lance infuses our region with community participation and leadership skills that help make it a great place to work on free and open source software. I'm one of many community members in this region who wouldn't be as successful without Lance's contribution and mentorship."
Prior to joining the OSUOSL, Lance was a Unix administrator for the Enterprise Server Technologies group at Kansas State University. Lance prepared for life as a career systems administrator by grappling with natural systems first, growing corn and soybeans with his father on the family farm near Hiawatha, Kansas. He holds a B.A. in agriculture technology management from Kansas State University, where he also minored in agronomy and computer science.
The award committee is proud to recognize Mr. Albertson's crucial mentoring activities as well as the Open Source Lab's service to the greater community.
Deb Nicholson wants to make the world a better place with technology and social justice for all. After many years of local political organizing, she started handling outreach for the Free Software Foundation and became an enthusiastic free software activist. She likes talking to developers about software patents, to project maintainers about leadership and to activists about free software.

This work is licensed under a Creative Commons Attribution-Share Alike 4.0 International License.