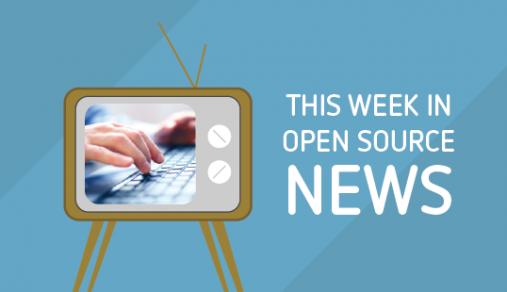 In this edition of our open source news roundup, we take a look at Google open sourcing Chrome for iOS, a KDE-branded laptop from Slimbook, and more!
Open source news roundup for January 22-February 4, 2017
Google makes Chrome for iOS code open source
The Chromium blog announced that after years of refactoring, the code for the iOS release of Chrome has been added to the open source Chromium repository. Because the iOS release of Chromium has to support the WebKit rendering engine while other releases of Chrome/Chromium use Blink, this created more complexity. Google wanted to avoid introducing that complexity into the Chromium code base. Now that the code has been refactored, it is available in the Chromium repository and can be compiled by developers.
Slimbook releases a KDE-branded laptop
There's a new option for consumers looking for a laptop with Linux pre-installed. The KDE project announced the KDE Slimbook, a laptop that uses KDE neon as the operating system. This new offering from Spanish laptop retailer Slimbook provides consumers with a laptop designed to run KDE's Plasma desktop environment and KDE applications without any hardware-related issues. By having a fixed set of hardware and full control over the operating system and application layers, KDE developers can reduce the number of variables when searching for the causes of bugs in KDE software. If a bug cannot be reproduced on a KDE Slimbook running KDE neon, then the bug might be specific to a particular distribution's packages or caused by a hardware issue and can be handled accordingly.
Hello World: A new magazine for educators
A post on the MagPi Magazine website covered the release of Hello World, a new magazine from the Raspberry Pi Foundation and Computing At School. The magazine is focused on providing information for educators who teach young people about computing and maker projects. Three issues will be published each year in print and as a free PDF download on the HelloWorld.cc website. The magazine is licensed under a Creative Commons Attribution-NonCommercial-ShareAlike 3.0 Unported license. A free one-year subscription to the print edition is available to UK-based educators. Watch the video embedded below for more details.
In other news
Thanks, as always, to Opensource.com staff members and moderators for their help this week. Make sure to check out our event calendar, to see what's happening next week in open source.

This work is licensed under a Creative Commons Attribution-Share Alike 4.0 International License.