Today, on the fifth anniversary of the release of the original Raspberry Pi, the Foundation has released Pi Zero W, a Pi Zero with built-in WiFi and Bluetooth, for $10.
The original Pi Zero was great (and still is!)—but many people found its lack of wireless connectivity an inconvenience. Now with Zero W, you can connect to the Internet without using any adapters, and you can even use a Bluetooth mouse and keyboard rather than wired USB, or use a Bluetooth speaker for audio.
The latest addition to the Raspberry Pi family has the same specifications as the original Pi Zero:
1GHz single-core ARMv6 CPU (BCM2835)
VideoCore IV GPU, 512MB RAM
Mini HDMI and USB on-the-go ports
Micro USB power
HAT-compatible 40-pin header
Composite video and reset headers
CSI camera connector
Plus, it has an on-board radio chip that provides wireless connectivity for WiFi and Bluetooth.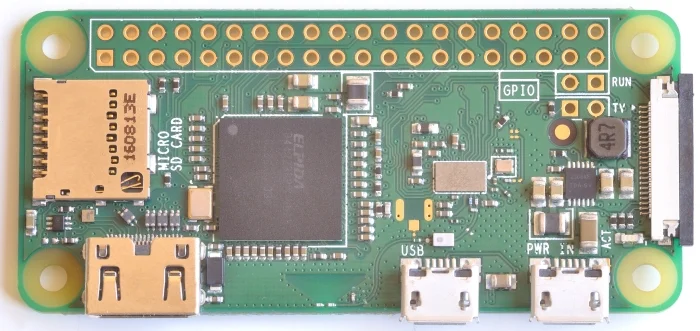 Alex Eames, raspi.tv
If you don't need WiFi and Bluetooth, you can still grab the original Pi Zero for just $5!
Backwards-compatible
Every new Raspberry Pi released has maintained full backwards-compatibility with previous models, and the new Pi Zero is no exception. All your old code and all your old libraries will still work—just make sure your SD card is fully up-to-date, or grab a fresh copy of Raspbian (or use NOOBS) from the Raspberry Pi downloads page.
Remember the Pi Zero has a BCM2835 chip from the Raspberry Pi 1, so it's not as fast as the Pi 3 and doesn't have a quad-core CPU, but the GPU is the same excellent VideoCore IV and it has 512MB RAM. Using it as a desktop PC won't be as effective as a Pi 3 but it's perfectly good for projects—especially those you need to embed the Pi in a small space.
Pi Zero case
Along with the new Pi Zero, the Foundation has also launched a new case which fits either model. It gets its sleek design from the Foundation's official case for the Pi 2 and 3, and comes with three swappable lids: a blank one, one with a camera slot, and one which exposes the GPIO.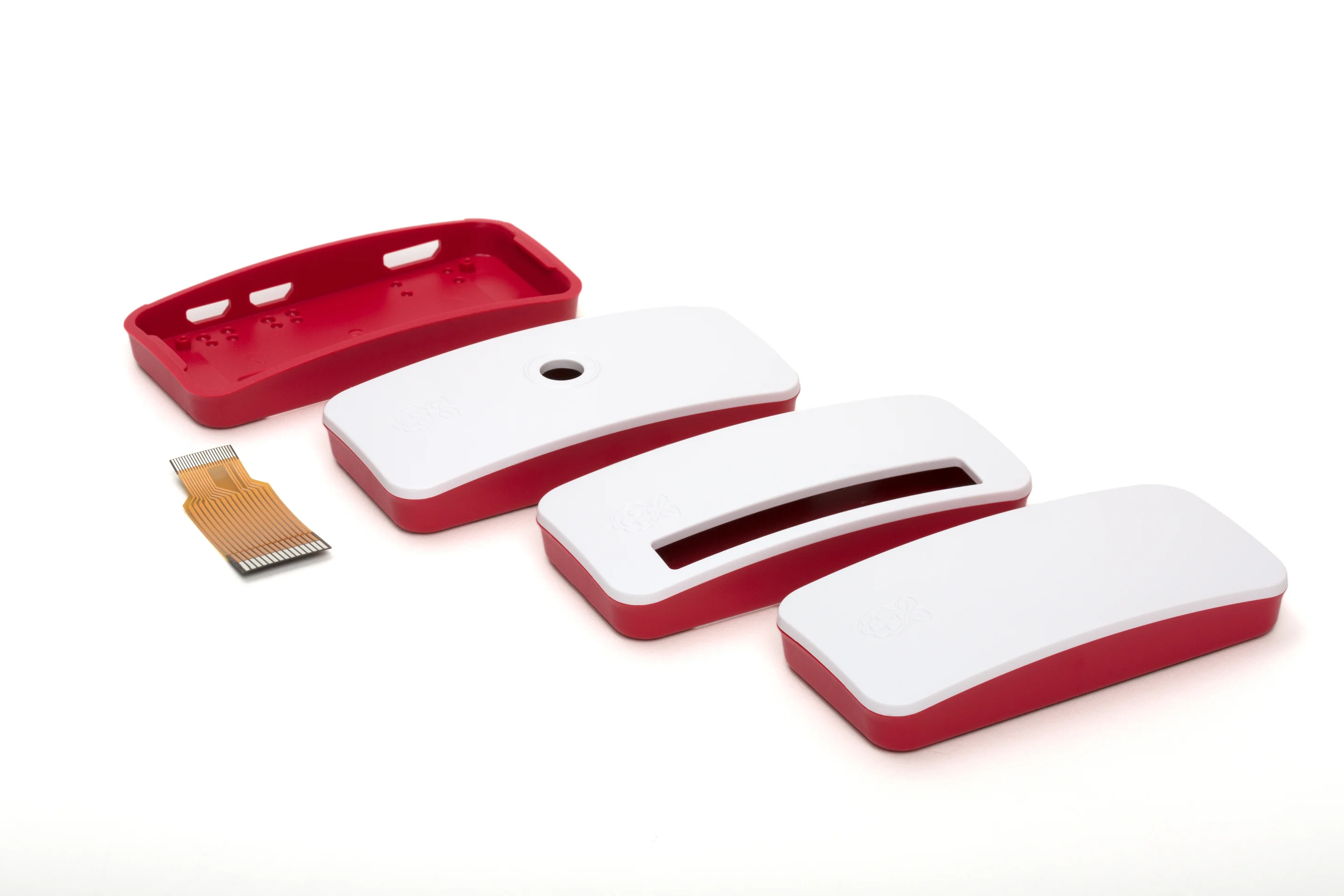 Raspberry Pi Foundation, CC BY
Where to purchase Pi Zero and Pi Zero W
The Pi Zero and Pi Zero W both have a new set of distributors around the world, including ModMyPi in the UK, Pi3G in Germany, Samm Teknoloji in Turkey, Kubii in France, Spain, Italy and Portugal, and Kiwi Electronics in the Netherlands, Belgium, and Luxembourg.
Find a full list of retailers on the product pages for Pi Zero and Pi Zero W on raspberrypi.org.
You'll need a micro SD card and a good quality USB micro power supply. If you're connecting the Pi Zero to a monitor you'll need a mini HDMI adapter or mini-HDMI-to-HDMI cable. If you want to connect USB peripherals, you'll need a micro USB adapter or hub.
Add a GPIO header
The Pi Zero comes with an unpopulated GPIO header—which is no problem if you want to use it as a desktop computer, or if you want it to keep its low-profile and solder (or glue) components directly to the pin holes—but if you want to use the GPIO header like a regular Raspberry Pi, you have to add a 40-pin header. The good thing about this is that you get to choose between a male header, female header, or a right-angled header: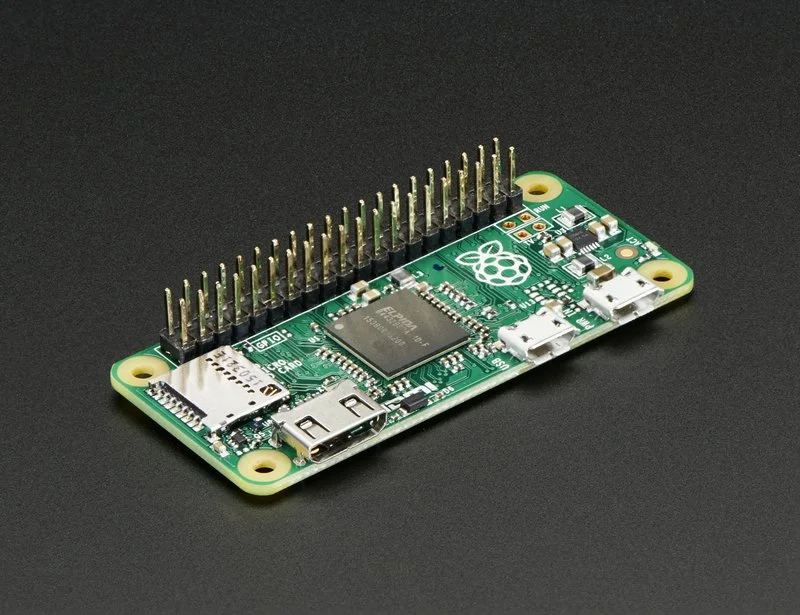 Adafruit, CC BY
The Pi Zero retailers usually sell kits with the extra bits you might need (HDMI adapter, USB adapter and a set of GPIO headers). UK-based maker company Pimoroni even make a solderless friction fit header you just tap in with a hammer.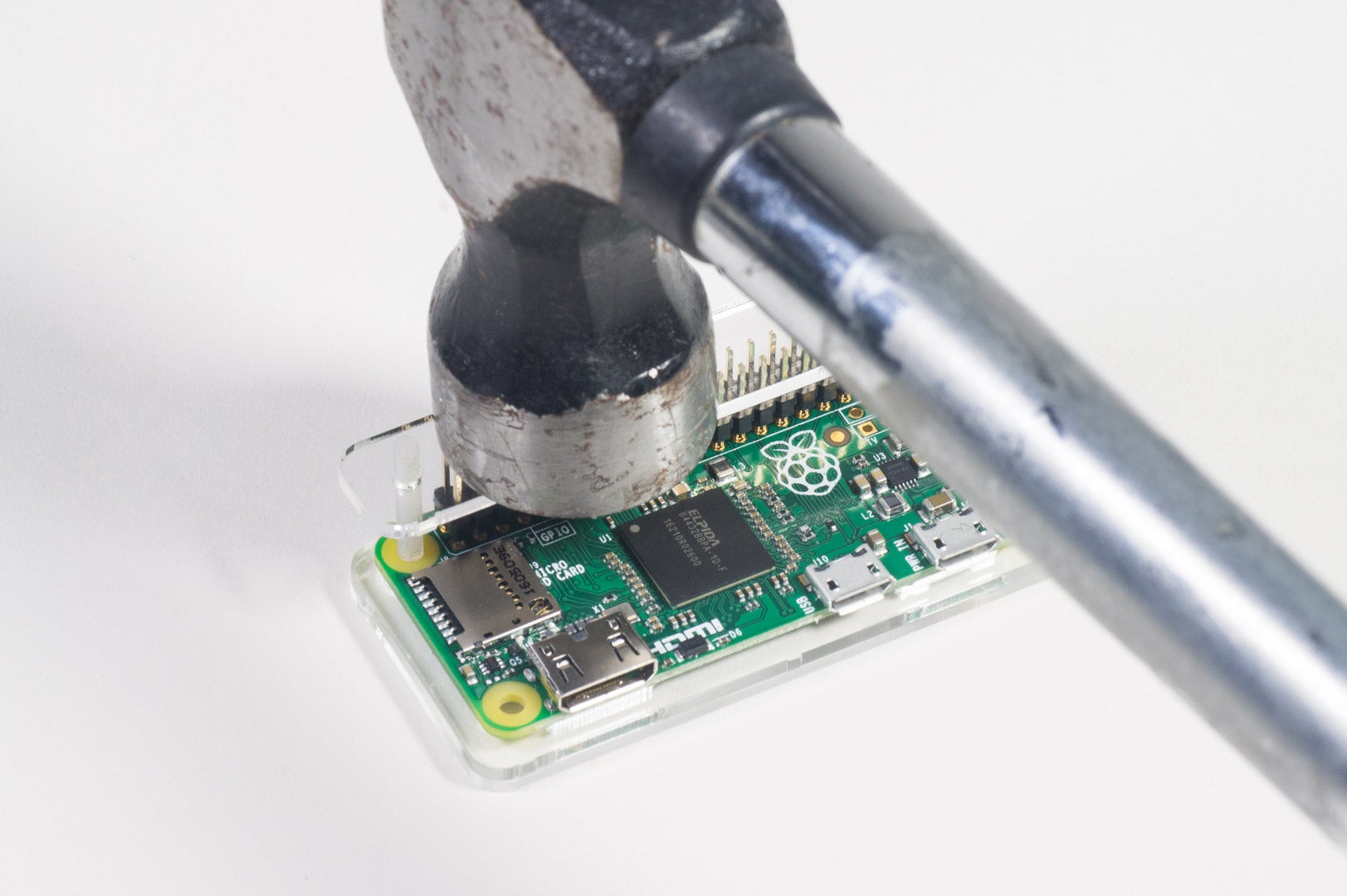 Pimoroni, Used with permission
Pi Zero USB OTG
Pi Zero has a USB OTG (on-the-go) port, which opens up some new opportunities that aren't available on the regular Pi models. You can connect your Zero to your PC and configure it as:
Virtual serial
Virtual Ethernet
Mass storage device
Virtual MIDI
Virtual audio
Virtual Human Interface Device
For example, you can configure your Pi Zero as an Ethernet device and program it over USB from your PC. Read more about this, and follow a guide to setting it all up on Andrew's blog or Adafruit's guide.
Ben is a software engineer for BBC News Labs, and formerly Raspberry Pi's Community Manager. He's into Linux, Python and all things open source! Follow Ben on Twitter @ben_nuttall.

This work is licensed under a Creative Commons Attribution-Share Alike 4.0 International License.