This combination has tremendous potential to impact education, the maker movement, and the growth of coding around the world.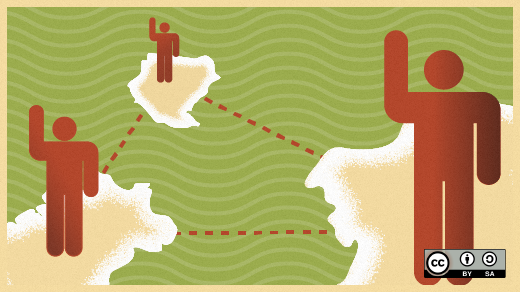 In late May, CoderDojo Foundation, which runs a volunteer-led network of coding clubs for children around the world, announced that it was merging with the Raspberry Pi Foundation. This is a significant development that has tremendous potential to impact education, the maker movement, and the growth of coding around the world.
By working together, Raspberry Pi and CoderDojo will create the world's largest effort to involve young people in computing. "This merger presents a huge amount of opportunity to learn from one another, share opportunities, and became a more robust and sustainable movement that is supporting safe spaces for children of all ages to get creative with technology," says CoderDojo executive director Giustina Mizzoni.
A shared philosophy
Giustina says the two organizations are a natural fit because they share the same values of community, inclusivity, and commitment to open source. "Being open source is the reason why CoderDojo has been able to scale so rapidly across the globe. It's something that we take seriously. All the content we create and the entire community platform (Zen) are also open source."
Even though CoderDojo has merged with the Raspberry Pi Foundation, volunteers and participants will remain free to use the hardware and software that work best for them, even if that's not Raspberry Pi. "CoderDojo is and always will be device and platform neutral," Giustina says. "There will be no change in how CoderDojos work" from that standpoint.
Likewise, Raspberry Pi plans to continue offering its Raspberry Picademy program, which trains and certifies teachers to bring computing into the classroom, Giustina says. While Picademy and CoderDojo won't be integrated, this is another area where the two organizations already overlapped, as many CoderDojo mentors are also Raspberry Pi-certified educators.
Building a sustainable movement
Giustina says, "One of the key takeaways for Dojos globally is that this partnership is a positive step for us in becoming a more robust, sustainable organization and movement. [Our team] will be enabled to do more to support, sustain, and scale the global CoderDojo movement as a whole."
Over the nearly five years she's worked for the CoderDojo Foundation, Giustina has learned that communication with stakeholders is vital. "We are always seeking ways of deepening our engagement and gathering feedback from the community, and that will continue as we move into this next and exciting phase in our lifecycle."
Educator, entrepreneur, open source advocate, life long learner, Python teacher. M.A. in Educational Psychology, MSED in Educational Leadership, Linux system administrator, Follow me at @Don_Watkins . Mastodon ID

This work is licensed under a Creative Commons Attribution-Share Alike 4.0 International License.