Catch up on the biggest open source headlines from the past two weeks.
181 readers like this
181 readers like this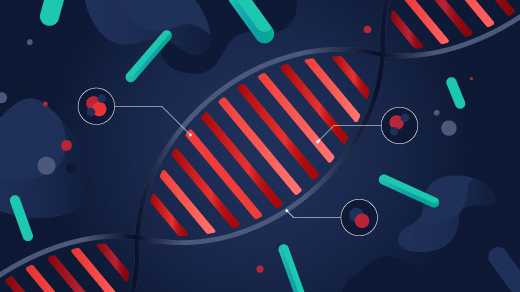 In this edition of our open source news roundup, we take a look RISC-V and Linux Foundations teaming up, open source tool for choosing chemotherapy drugs, Albania implements LibreOffice, and more!
RISC-V and Linux Foundations team up
Chip designer ARM pretty much dominates the worlds of embedded systems and the Internet of Things. At least the instruction set architectures (ISA) that underlie those worlds. That could soon change thanks to the RISC-V Foundation teaming up with the Linux Foundation to "to encourage adoption of the open source RISC-V ISA."
Although the Linux Foundation is better know for its software and IT infrastructure projects, this alliance makes sense according to Rick O'Connor, the RISC-V Foundation's executive director. O'Connor told online publication The Register that the ISA is "where software meets hardware. There's a lot of overlap in our respective ecosystems that will create a fair amount of synergy." The Linux Foundation Jim Zemlin also noted that "RISC-V is a technology that has the potential to greatly advance open hardware architecture."
Open source diagnostic tool chooses chemo drugs with 80% success rate
Machine learning is widely used in modern medicine. Although it can't yet replace doctors and clinicians, it can help often overworked medical professionals. One such application "predicted the chemotherapy drug that had provided the best outcome 80 percent of the time."
The tool, developed at the Georgia Institute of Technology, analyzes "information about patient outcomes with specific drugs" and also could one day recommend "what drug should be used next if the first one fails". The code is available on GitHub and "allows many experts across multiple fields to review the software, identify faults, and recommend improvements," said Fredrik Vannberg, of Georgia Tech's School of Biological Sciences.
Tirana modernizes government services with LibreOffice
In an effort to make its services more efficient and modern, the government of Albania's capital Tirana is a large-scale implementation of LibreOffice. The open source office suite will be installed "on all of the city's 1,000 PC workstations."
According to The Document Foundation, which helped with the implementation, "the migration started with the HR Department." That experience helped the city identify problems and find solutions to them. Emir Puka, who heads Tirana's IT department, said implementing LibreOffice and "using open standards is the right choice for public services," and he hopes Tirana's implementation is "replicated by other public services."
Ohio University embraces open source fonts
Adopting open source doesn't always mean going all in with one big move. Small steps in the right direction will get you there, too. Just ask Ohio University, which is switching to open source fonts.
Starting January 1, 2019, staff and students will be able to download the EB Garamond and Barlow fonts from the university's communications and marketing website. The fonts, which Ohio University estimates will save "approximately $60,000 over the next three years," will be used in all of the university's printed and online materials.
In other news
Thanks, as always, to Opensource.com staff members and moderators for their help this week. Make sure to check out our event calendar, to see what's happening next week in open source.
I'm a long-time user of free/open source software, and write various things for both fun and profit. I don't take myself all that seriously and I do all of my own stunts.

This work is licensed under a Creative Commons Attribution-Share Alike 4.0 International License.