Enter our Raspberry Pi week giveaway for a chance at this arcade gaming kit.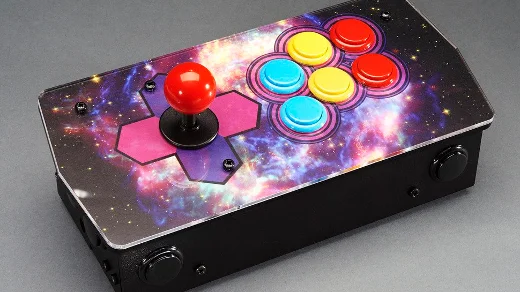 Congratulations to our winner, Tom Wroblewski! Sign up for our mailing list to receive weekly highlights emails and giveaway alerts.
With just a few days until Pi Day (3/14), we wanted to celebrate by giving away a Pimoroni Picade Console Controller Kit and a Raspberry Pi 3, a US $155 value.
The kit includes everything you need to assemble an arcade-style controller that, when combined with a Raspberry Pi, can plug into any HDMI monitor for retro gaming.
So, what are you waiting for? Enter by Sunday, March 25 at 11:59 p.m. Eastern Time for a chance to win!
Note: We'll post the winner's name on this page as soon as we've verified their eligibility. For more info about this contest, check the official rules.
Outside the office, you'll find me running, trying out new recipes, dominating in Sid Meier's Civilization, or catching up on my favorite movies, TV shows, and podcasts.

This work is licensed under a Creative Commons Attribution-Share Alike 4.0 International License.