Check out this open source platform for creating multilingual, closed caption subtitles.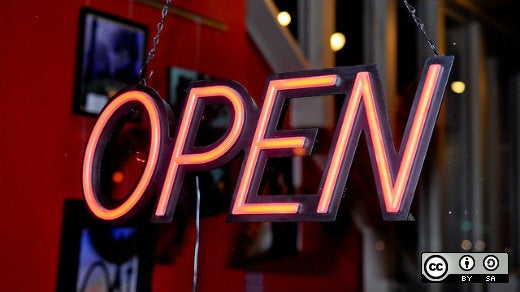 Think of a foreign-language movie or song that you'd like to understand more deeply. Imagine being able to watch the movie at an airport with the sound muted to avoid interference with announcements. Wouldn't a subtitle improve your viewing experience (and your tiring layover)?
These days, most subtitling is done in one of two ways: Open subtitling, in which the subtitle is permanently added to the video and remains "open" throughout; or closed subtitling and closed captioning (CC), which can be turned on and off (hence the term closed). Open subtitles have been used in the media production industry for some time. Let's dive into CC, which offers many interesting aspects beyond simply translating dialog.
Captioning goes far beyond subtitling: While the latter primarily adds text, the former adds transcriptions—for example, "(kisses)" or "(gun cocks)"—which also ensure that the content is accessible by people with hearing disabilities. Subtitles for the deaf or hard-of-hearing (SDH) is a focused approach in the DVD industry for adding non-verbal transcriptions and other such accessible captioning.
Because CC is a separate layer on the top of the video, it can often be downloaded, translated, and re-timed. While major online platforms like YouTube allow their built-in CC editors to be used only for YouTube videos, many other online and offline solutions are available that make multilingual CC creation much easier. One of these is Amara, a reliable open source platform for collaborative, community-based multilingual CC creation.
How do you create CC with Amara?
Amara is a web-based tool that enable you to create captions for videos that are hosted on sites like YouTube, Vimeo, and Wikimedia Commons. Licensed under a GNU Affero General Public License v3.0 license (at the time of reporting), you can subtitle in most world languages and download captions in a wide range of file formats, including commonly used ones like .srt.
The folks at the Participatory Culture Foundation, who created Amara, also created a series of tutorials. The process can be divided into four major parts. [[NOTE: Are these four parts "Get started," "Add subtitle," "Sync," and "Review"?]]
Get started
Once you create an account on Amara and log in, you can start captioning your first video. Go to the Subtitling Platform in the top menu and select "GET STARTED". Copy the URL of the video you want to subtitle:
Next, add the language you want (I recommend starting with the language of the dialog in your original video). Click the pen icon on the left tab and select the language from the drop-down list. If you don't find your video's language on the list, you can ask Amara to add it, or select "Other [x-other]":
Add the first language subtitle
Creating the first language subtitle requires only three keys: "Tab" to play or pause, "Enter" to go to the next line (or, for videos, to the next couple of frames), and "Shift+Enter" to add a new line break for long dialogs. Type as you listen to the video; you can retime everything later.
Start syncing
When you've finished typing the dialog, it's time to sync it with the video. Use the "Tab" key to play the video, the "up arrow" key (↑) to end a given segment, and "down arrow" key (↓) to start. Break long dialogs into smaller segments, so it's easier for viewers to keep up and understand what is being said. Lines should not force viewers to read too quickly.
Review
Play the video and check for mistakes. You can use your mouse to move the subtitle slider, crop segments to make adjustments, and finalize.
When you're satisfied with the entire subtitle, click the "Complete" button.
Invite others to translate into new languages
Once you've finished your first language subtitle, ask friends to create their own, in different languages. This is when things get even more exciting—other users can add new languages by simply selecting "Add a new language"; there's no need to add the video since it already exists. The interface will look slightly different for new users: It will show the original language on the left panel and the timed translation field on the middle panel, where users can translate by looking at the line on its left. Time-syncing, reviewing, and completing are done the same way as the original.
I hope you enjoy adding a wide range of closed captions and translated subtitles to your upcoming videos.
Subhashish Panigrahi (@subhapa) is the founder of OpenSpeaks, an award winning project that helps grow open resources to digitally-document marginalized languages. He co-founded O Foundation (OFDN), a nonprofit that works towards addressing issues that lie in the cusp of people, culture, and technology with Openness in its core.

This work is licensed under a Creative Commons Attribution-Share Alike 4.0 International License.