Catch up on the latest open source headlines.
278 readers like this
278 readers like this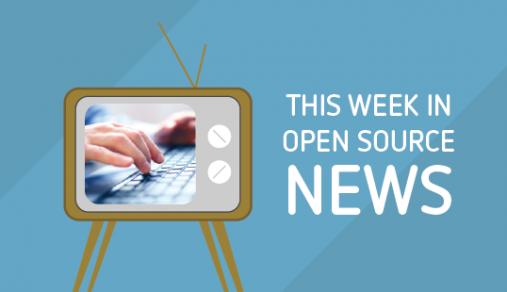 In this edition of our open source news roundup, we take a look at Linux for developers coming to Chrome OS, a tool that uses AR to assist surgeons, and more.
Linux for developers is coming to Chrome OS
Developers will soon have the option to run a Linux virtual machine within Chrome OS. A selection of popular code editors will also be available, including Android Studio IDE. If desired, developers will also have the option to add projects to the Google Cloud Platform from the command line.
Augmented reality amplifies X-ray images to help surgeons
A study published in the Journal of Medical Imaging proposes the addition of augmented reality to some minimally invasive surgeries.
Researchers proposed the use of 2-D X-ray images as 3-D virtual objects. They used the open source ARToolKit to create and calibrate markers and a guidance system. The accuracy of the AR system was comparable to the traditional techniques used while reducing the procedure time by almost 10 percent.
Ed Department rolling out free digital textbook program
The U.S. Department of Education plans to expand access to free, open digital textbooks and materials for colleges across the nation. $5 million in federal appropriations will support this expansion to open, peer-reviewed materials.
Campuses will have the opportunity to submit ideas for expanded digital textbook access. A formal pilot program is planned to launch this summer. Projects with the greatest cost-savings potential will be considered for funding through this grant program.
In other news
Thanks, as always, to Opensource.com staff members and moderators for their help this week. Make sure to check out our event calendar to see what's happening next week in open source.
Michelle is a freelance technology writer. She has created technical content for a range of brands and publications, including IBM Security, GE Digital, HP Enterprise, SAP, TechTarget, UBMTech, and more. She covers enterprise software, cybersecurity, big data analytics, digital marketing and website development.

This work is licensed under a Creative Commons Attribution-Share Alike 4.0 International License.