Impactful community engagement is key to marketing your open source project, says Kim McMahon.
304 readers like this
304 readers like this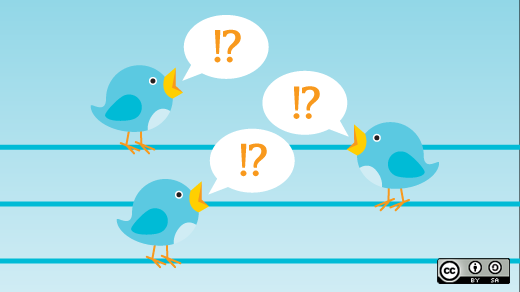 The number one rule in open source marketing is: You have to participate in the community. But participate how? Where? And how often? Doing those things right is the key to successful engagement.
Fortunately, Kim McMahon of IT marketing firm McMahon Consulting answers those questions and more in her Lightning Talk, "Promoting Your Open Source Project and Building Online Communities Using Social Media," at the 16th annual Southern California Linux Expo (SCALE).
In just four minutes, Kim offers a host of recommendations for impactful participation with open source communities. Check them out by watching her presentation from UpSCALE.
During the UpSCALE Lightning Talks hosted by Opensource.com at the 16th annual Southern California Linux Expo (SCALE) in March 2018, eight presenters shared quick takes on interesting open source topics, projects, and ideas. Watch all of the UpSCALE Lightning Talks on the Opensource.com YouTube channel.
Opensource.com publishes stories about creating, adopting, and sharing open source solutions. Follow us on Twitter @opensourceway.

This work is licensed under a Creative Commons Attribution-Share Alike 4.0 International License.