Get updated on France's new secure operating system, IBM's bias-hunting toolkit, using open source AI to diagnose cancer, and more.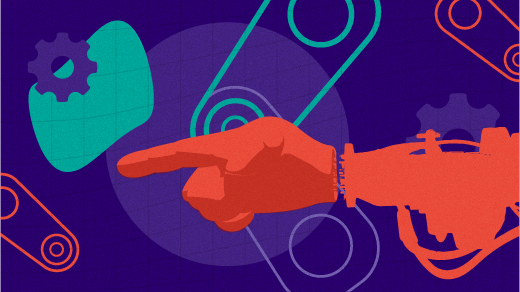 In this edition of our open source news roundup, we take a look France's new secure operating system, IBM's bias-hunting toolkit, using open source AI to diagnose cancer, and more.
French security agency releases CLIP OS
The National Cybersecurity Agency of France takes digital protection very seriously — so seriously, in fact, that the organization has its own secure operating system, which it's open sourced.
Called CLIP OS, the operating system is built on Linux and "uses a 'partitioning mechanism' that allows the OS to separate public and sensitive data into two 'totally isolated' software environments." The agency says that CLIP OS is designed to be deployed "on both security gateways and workstations."
You can learn more about CLIP OS at the project's website or on GitHub. If you want to use it, you'll need to compile the code yourself.
IBM open sources its bias-fighting AI toolkit
No matter how good an artificial intelligence (AI) system is, some sort of bias always creeps in to analyses of the data the AI system processes. To help minimize that, IBM has released the AI Fairness 360 toolkit.
The toolkit works with models created using Tensorflow, AzureML, AWS SageMaker, SparkML, and Watson. It checks "for bias at the initial training part of AI development as well as checks for bias when it is undergoing testing and deployments." A selling point is that the toolkit offers "developers more transparency in the judgements their smart systems are coming up with."
You can learn more about the AI Fairness 360 toolkit and download its code at the project website.
NYU using Google AI to diagnose lung cancer
AI can do more than pigeonhole people — it's starting to be used widely in diagnostic medicine. A team of researchers at New York University (NYU) has published a paper explaining how they "retrained Google's Inception v3 to detect certain forms of lung cancers with 97 percent accuracy."
The NYU team turned Inception, an open source neural network, loose on a mass of data from The Cancer Genome Atlas, "a public dataset maintained by the National Cancer Institute (NCI) and National Human Genome Research Institute." The software quickly learned to identify 33 types of cancer, along with the mutations in tissue that can lead to cancer.
That's not where the story ends. The researchers want to train Inception to identify "other, less common lung cancers such as large-cell carcinoma, and features such as necrosis, fibrosis, and others."
Madrid's citizen participation tool gaining widespread use
An open source citizen participation platform developed in Spain is set to spread to other cities throughout Europe. The government of Madrid is discussing sharing, and deploying, the platform with "towns and cities in Bulgaria, Italy, Germany, Malta, the Netherlands, Slovenia, and Poland."
The platform, called Consul, enables citizens to interact with their governments online and is used in over 40 areas of Spain. According to Enrique Muguerza Judez, who run citizen participation projects in Madrid, "Public services contact us ... our developers can answer technical questions via chat. So, we don't do installations, but we help remove doubts."
There's no reason Consul needs to stay within the confines of Europe. It's licensed under the Affero GPL and you can grab the code for Consul off GitHub.
In other news
Thanks, as always, to Opensource.com staff members and moderators for their help this week. Make sure to check out our event calendar, to see what's happening next week in open source.
I'm a long-time user of free/open source software, and write various things for both fun and profit. I don't take myself all that seriously and I do all of my own stunts.

This work is licensed under a Creative Commons Attribution-Share Alike 4.0 International License.