Catch up on open source news highlights from the past two weeks.
201 readers like this
201 readers like this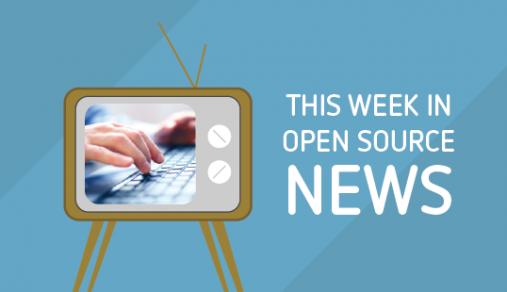 In this week's edition of our open source news roundup, we take a look at a 3D-print system for optical cardiography, Carnegie Mellon's Digital Learning Tools, Apache Software Foundation's 20th anniversary, and more.
Researchers 3D-print system for optical cardiography
An international research team has developed a multiparametric visual mapping technique that can simultaneously monitor multiple factors affecting heart health while creating 3D models. The method was developed to better understand cardiac arrhythmias. This open source, expandable system is openly available and can potentially save other researchers up to $20,000.
NYU open-sources breast cancer screening model trained on over 200,000 mammography exams
Researchers at New York University are exploring an AI-driven method to analyze breast cancer screening results. Researchers were able to show the new technique is as accurate as a radiologist's diagnoses and that it can be used to improve reading accuracy further when used after initial human-read analysis. The open-source code is available on GitHub.
The Apache Software Foundation Celebrates 20 Years of Community-led Development
Founded in 1999, the Apache Software Foundation is celebrating 20 years of commitment to community development. They are the world's largest open source foundation providing software for nearly every industry. Read more about this milestone from the founder's point of view, and this overview of their 20 most innovative projects.
Carnegie Mellon to Open Up Its Digital Learning Tools
One of the top universities in the world is reportedly preparing to share their treasure trove of engineering resources as open source assets. In doing so, they hope to "keep things rooted in the research that's driving its effectiveness." While the source code is not yet available, much of the educational resources are visible as part of the Open Learning Initiative.
In other news
Thanks, as always, to Opensource.com staff members and moderators for their help this week. Make sure to check out our event calendar to see what's happening next week in open source.
Michelle is a freelance technology writer. She has created technical content for a range of brands and publications, including IBM Security, GE Digital, HP Enterprise, SAP, TechTarget, UBMTech, and more. She covers enterprise software, cybersecurity, big data analytics, digital marketing and website development.

This work is licensed under a Creative Commons Attribution-Share Alike 4.0 International License.