In the last decade, OpenStack has grown from a small project aiming to bring choice in cloud solutions to becoming a cloud platform standard.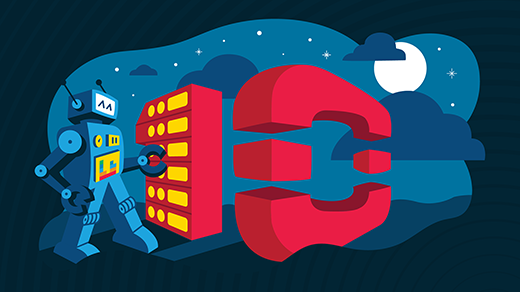 OpenStack has transformed the open source industry since it launched 10 years ago. It was an endeavor to bring greater choice in cloud solutions by combining NASA's Nova with Rackspace's Swift object storage and has since grown into a strong base for open infrastructure.
In 2010, "the cloud" was barely a thing, and having a standardized, open source platform for public and private clouds was a dream. A decade later, OpenStack is a cloud platform that critical industries rely on. As evidence of its massive market base, 451 Research projects a US$ 7.7 billion OpenStack market by 2023, with the most growth in Asia (36%), Latin America (27%), Europe (22%), and North America (17%).
Within a year, the fledgling OpenStack community grew from a couple-dozen developers to nearly 250 unique contributors to its first release, dubbed Austin. Fast-forward to 2020: OpenStack now ranks among the top three most active open source projects in the world and is the most widely deployed open source cloud infrastructure software.
Ten years in, OpenStack has:
Issued 21 on-time releases, from Austin to Ussuri
Grown from two projects in 2010 to 42 projects in 2020
Documented over 10 million cores in production
Merged 500,000+ changes with 8,000+ individual developers authoring those changes
Every day, 900 changes are proposed and 18,000 tests are run to evaluate them. In the last year alone, the community of 100,000 members combined 58,000 lines of code changes to support the output of more open source infrastructure software.
For the love of open
OpenStack began with the belief that a community of equals working together in open collaboration produces better software that is more aligned to its users' needs and more widely adopted. From Day 0, OpenStack was based on "the freedom to innovate, consume, and redefine," as reflected in three commitments:
Commitment #1: We are producing truly open source software.
Commitment #2: We are committed to an open design process.
Commitment #3: All development will be done in the open.
Today, after a bit of evolution and refinement, this guiding philosophy is expressed as The Four Opens: open source, open design, open development, and open community.
Another OpenStack community guiding principle is "collaboration without boundaries." Being truly representative of cross-project collaboration, the open infrastructure umbrella encompasses components that can be used to address existing and emerging use cases across the data center and edge computing. Today's OpenStack applications span the enterprise, artificial intelligence, machine learning, 5G networking, and more in industries including retail, financial services, academia, telecom, manufacturing, public cloud, and transportation.
From the community members
To celebrate OpenStack's 10th anniversary, the OpenStack Foundation hosted a virtual live community celebration featuring several OpenStack founders and current community leaders sharing their favorite highlights from 10 years of collaboration. The OSF also gathered stories from community members and corporate sponsors who help make OpenStack and the global open infrastructure community successful.
In the links below, check out stories from Tim Bell, Yumeng Bao, and Prakash Ramchandran on how they got started with OpenStack and their favorite memories from the last 10 years:
In addition, Ericsson, Red Hat, Inspur, and Tencent published blogs about what 10 years of OpenStack has meant to their organizations:
Looking ahead
On this 10th anniversary, the OpenStack community not only celebrates its past achievements but also looks forward to the community's prosperity in the next 10 years.
It's amazing to see how far we've come in just 10 years. It's important to remember how we got here, and realize that many of our milestones today may well be fuzzy memories come 2030.
"When the OpenStack project launched in 2010, few people imagined use cases for cloud as diverse as edge, containers, AI, and machine learning," says OpenStack Foundation executive director Jonathan Bryce.
Together, let's build on the experience of the last decade to continue growing our software communities. Here's to another exciting 10 years together as a community.
---
This article is adapted from Thank you to the last decade, hello to the next! originally published on the OpenStack Superuser blog.

This work is licensed under a Creative Commons Attribution-Share Alike 4.0 International License.