Get help in finding employment in open source at SCaLE.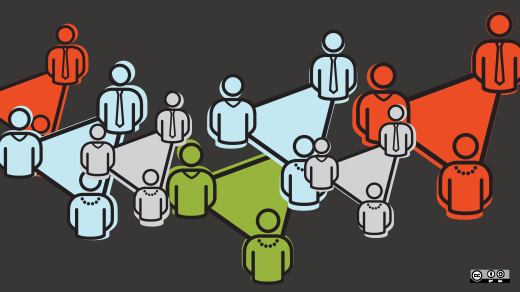 Southern California Linux Expo (SCaLE) has been a great place for careers in Open Source, and the Open Source Career Day (OSCD) is returning for SCaLE 20x on Sunday, March 12th.
For many years, SCaLE had a career and jobs Birds of a Feather (BoF) meeting one evening during SCaLE, and a physical job board throughout the conference. But in 2020, RaiseMe created its first Open Source Career Day.
This year at SCaLE, the career BoF team and RaiseMe are working together again to bring a full day of career activities for the Sunday schedule. There will also be a career BoF on Saturday evening. I'm the OSCD co-chair this year, but I'm not just a chair. I'm also a client. I found my current employer through the SCaLE job board.
Speed pitching
At the BoF, we plan to have Speed Pitching. Everyone gets a chance to practice their interview response to "tell us about yourself" several times during the BoF. It's an elevator pitch for you.
Sunday, we have 30-minute career consulting sessions from 11:30 to 14:30. Participants can ask for resumé review, recareering assistance, or career guidance. Signups are open now through SCaLE 20x. When signing up, please check all the times you can be available.
This year's career schedule
For presentations, we start the day with a recareering and resume writing clinic. Bryna is bringing us a follow up to a success story bridging OSCD for SCaLE 18x to this year.
Next, Miguel leads a panel on diversity successes in FLOSS projects and how we can learn from them for future successes in FLOSS and the workplace.
After lunch, Fatima is in from Canada to give us excellent strategies for early career success. There are lots of resources for getting that first job, and Fatima wants to help us have a good start once we get the early career job.
We'll wrap up the presentations with a panel on hiring manager insights. The panel will discuss what hiring managers are looking for in job applicants and give career advancement advice.
Thanks to the diligence of the SCaLE organizers, we're getting headshots on Sunday as well. The photographer is available from 11:00 to 13:00.
OSCD's Sunday schedule wraps up before SCaLE 20x's closing keynote from Ken Thompson.
Pasadena-bound
When registering for SCaLE, use code JOBS to get 50% off registration. See you in Pasadena!
der.hans is a technology and entrepreneurial veteran. As a volunteer der.hans endeavors to help build community through user group and conference leadership. He is co-chair of Open Source Career Day (OSCD) at Southern California Linux Expo (SCaLE) and chair of the Finance and Partnership committees for SeaGL.

This work is licensed under a Creative Commons Attribution-Share Alike 4.0 International License.