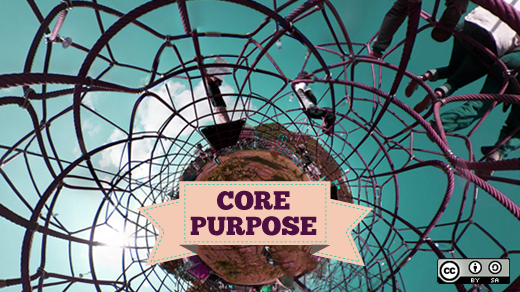 Building and participating in communities is the one of the oldest ways humans interact with other people of similar interests. Even today, we take pride in being a member of a community, or many communities, based on our tastes and passions.
Communities existed long before the Internet, and once the Internet arrived, communities started getting online. And then, of course, management of communities began to come online. One of the first mechanisms for community management online was IRC, which stands for Internet Relay Chat protocol. Several of the clients to support it were open source. But as time has gone on, and perhaps even more recently, IRC has been losing users.
From the IRC Wikipedia page, "Since 2003 it has lost 60% of its users (from 1 million to about 400,000 in 2014) and half of its channels (from half a million in 2003)." It is difficult to attribute this decline to one specific reason, but social media is one way that many communities are now maintained, through channels like Facebook and G+. But is social media the better tool for the job?
ScrollBack is a new, open source community management tool that offers the extensive reach of social media, the engagement and archival abilities of forums, and the interactive and real time experience of chat.
Features
There are several interesting features, ones that you will actually use. The first to mention among them is the capability to embed the whole forum, whether it's based on HTML, Wordpress, or Google, in the chat window. Next, a simple function allows you to archive and display chats based on topic. A chat room of a community will have many people and they will simultaneously be talking about different things, so with Scrollback each discussion is labeled with a unique color to code it, making it easily identifiable.
ScrollBack also comes with some very helpful moderation settings: you can hide messages, filter abusive words and spam, and choose who participates in the chat.
In terms of social reach, you can integrate a Twitter account with your chat room and set hashtags you would like to be tracked. ScrollBack also allows IRC integration, just set the IRC server and channel name, and the chat room will receive the appropriate discussions.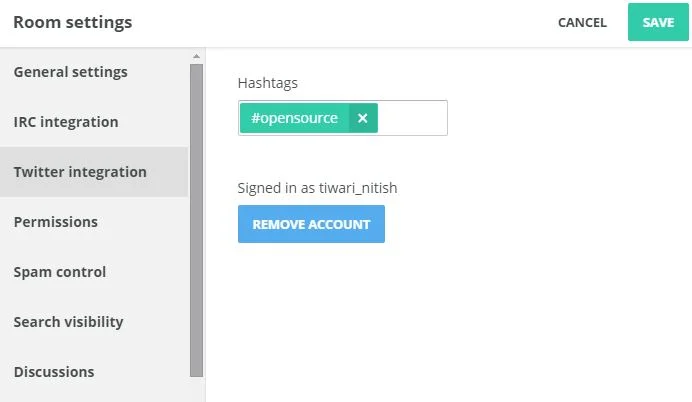 History
ScrollBack's inception occured at the Joyful Frog Digital Incubator in Singapore in June 2013 by founders Aravind Ravi-Sulekha and Gaurav Srivastav, both graduates from the Indian Institute of Technology in Kharagpur, India. Their goal was to create a tool that would allow for meaningful conversation among community members, not just simple and periodic comments every few days. It is also interesting to note that ScrollBack has been backed by Singapore-based Jungle Ventures (400K USD).
Take a look at the source code: https://github.com/scrollback/scrollback
Test drive ScrollBack: http://web.scrollback.io/
Nitish is a software developer and open source enthusiast. He loves to read and explore anything open source. In his free time, he likes to read motivational books. He is currently working for Minio - an open source object storage server, compatible with AWS S3 API. You can follow him on twitter @nitisht_.

This work is licensed under a Creative Commons Attribution-Share Alike 4.0 International License.