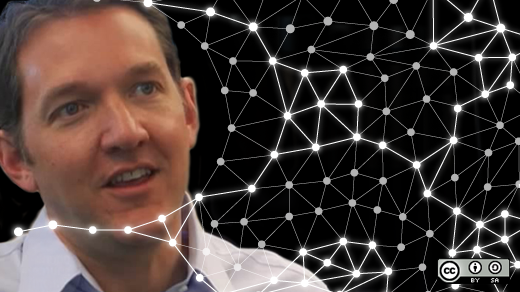 20th century companies defined success by their hard assets. In contrast, 21st century businesses are based around information and ideas. In this video, Jim Whitehurst, President and CEO of Red Hat, explores how we add value in today's contemporary business, and, by extension, as a society.
Download the ogg here.
Video by Mike Esser, Kim Jokisch, and Jesse Paddock.
I've worked at Red Hat since 2002. I started in Corporate Training and Organizational Development, then moved to Internal Communications, lead our Digital Media team, started our Employment Branding team, and now am an Executive Producer. Before Red Hat, I worked at The Body Shop as Director, Learning and Development. The common thread?

This work is licensed under a Creative Commons Attribution-Share Alike 3.0 Unported License.