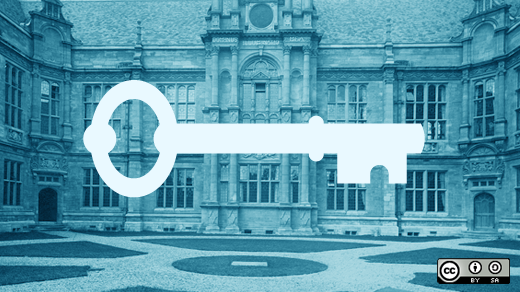 For the first time, both hiring mangers (850) and Linux professionals (2,600) were surveyed in the 2013 Linux Jobs Survey & Report, which forecasts and provides a comprehensive view of the Linux career landscape, including business needs and personal incentives.
The report also includes insights into why employers are seeking Linux talent now and what the top incentives are for Linux professionals.
From Jennifer Cloer, Director of Communications at The Linux Foundation:
The results show increases in demand for Linux talent that are being met with aggressive recruitment strategies. The result is salary growth for Linux pros at nearly double industry norms and more than a third of Linux pros planning to switch employers this year.

Also, this was the first year we've seen more demand for sysadmins than for developers, which we think can be attributed to the need for Linux talent to support cloud computing and massive data centers.
Keys statistics from the report include:
93% of hiring managers say they will hire a Linux profressional in the next six months, an increase from 89 percent in 2012.

More hiring managers in 2013 say that finding Linux talent is difficult.

75% of Linux professionals surveyed have received at least one call from a recruiter in the last six months

Linux salaries jumped 9% this year, far outpacing the 5% increase in tech salaries overall.

Systems administrators are the most sought-after Linux pros, according to hiring managers, representing the growth of Linux in the enterprise to support cloud computing and big data.
From the Linux Foundation:
Tech is in, but nowhere is the opportunity for career advancement and big financial reward more evident than in the Linux jobs market where salaries for skilled Linux talent are rising at nearly double the rate of other tech professionals.
The 2013 Linux Jobs Report is conducted by Dice, the leading career site for technology and engineering professionals, and The Linux Foundation, the nonprofit organization dedicated to supporting the growth of Linux.
Jen leads a team of community managers for the Digital Communities team at Red Hat. She lives in Raleigh with her husband and daughters, June and Jewel.

This work is licensed under a Creative Commons Attribution-Share Alike 3.0 Unported License.