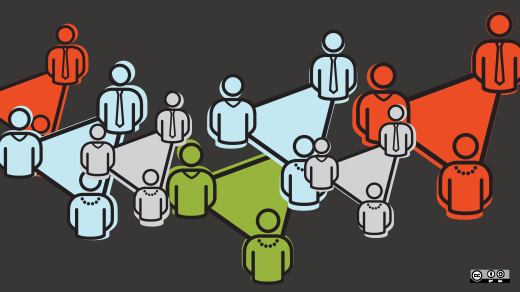 Finding the right project management solution for your team can be very hard. Finding an open source project management solution may be even harder. That's the mission of OpenProject: to build an enterprise-ready, web-based, open source project management solution that allows teams to collaborate throughout the project life cycle. Additionally, the project aims to replace proprietary software like Microsoft Project Server or Jira.
To learn more about OpenProject, we caught up with Birthe Lindenthal, Chairperson of the OpenProject Foundation's Board of Directors. One of the most interesting things I discovered through this interview was about the OpenProject Foundation itself. It's inspired by the Apache Software Foundation and the Ubuntu Foundation. And, there are inherent advantages to having a foundation control the open source software.
In the midst of a growing landscape of solutions to manage open source projects, let's discover what OpenProject brings to the table and what the OpenProject Foundation has in store for the future.
What is the mission of OpenProject?
The mission of OpenProject can be quickly summarized: we want to build excellent open source project collaboration software. And when I say open source, I meant it. We strive to make OpenProject a place to participate, collaborate, and get involved—with an active, open-minded, transparent, and innovative community.
Companies have finally become aware of the importance of project management software and also the big advantages of open source. But why is it that project teams still tend to switch to old-fashioned ways of creating project plans, task lists, or status reports with Excel, PowerPoint, or Word—or having other expensive proprietary project management software in use? We want to offer a real open source alternative for companies: free, secure, and easy to use.
OpenProject is a web-based project management system, released under the GNU General Public License Version 3. It is installed in the own infrastructure, offering the possibility to build an own private cloud. You can access your project information securely at any time, from any place.
On the one hand, offering complete project portfolio management (PPM) functionalities supports projects throughout the whole project life cycle. On the other hand, it provides the highest standards in data security, privacy, accessibility, and design. We continuously develop new features and improve the software.
What is the goal of the OpenProject Foundation?
OpenProject aims to establish a steadily growing, active, and global community that participates in the project and benefits from each other.
The OpenProject Foundation (OPF) was established to ensure that the participation in the project is well governed. The OPF was started by OpenProject's developers and users in October 2012. After founding the association in April 2013, it was registered in June at the local court of Berlin-Charlottenburg. We were inspired by the Ubuntu Foundation and the Apache Software Foundation.
The OPF ensures that the project exists beyond the participation of a few individuals. There has to be a clear and transparent way of how decisions are made and what will be added to the application core. The OPF provides a framework for technical decisions and the propagation, acceleration, and perpetuation of development by the community, and by a full-time development team, funded by the members of the OPF. The members meet on a regular basis to discuss and align on OpenProject topics.
The OpenProject Foundation objectives:
Establish and promote an active and open community of developers, users, and companies for continuous development of the open source project.
Define and develop the project vision, the code of conduct, and principles of the application.
Create development policies and ensure their compliance.
Define and evolve the development and quality assurance processes.
Provide the source code to the public.
Provide and operate the OpenProject platform.
Note: The association does not pursue economic goals of its own.
How is OpenProject being developed and what are plans for future development?
We want to re-design team collaboration. OpenProject has been developed since 2010 alongside an ancestor project called the ChiliProject. In October 2012, OpenProject officially forked and started its own community. The initial motivation for this fork was the founding members' requirements regarding performance, security, and accessibility, which could not easily be reached and maintained in plugins. We wanted to initiate a project with a stronger enterprise focus, considering also the demands of larger organisations. Companies benefit from open source; however, they often virtually have no say on the decisions of the community. We wanted to change this.
Of course, each community has their 'raison d'être'. We pay tribute to the Redmine community and the achievements of JPL, since it is the foundation-stone of our project. Now, OpenProject is able to differentiate more and more, with a more enterprise-focused community, and also with new and innovative developments in the core application. Because we have a lot of expertise in project management within the community, the goals are set high: building software for web-based integration management, with a focus on project-overarching adaptive planning, timeline reports, and early risk management. We have already built quite a solid foundation and are constantly improving (ourselves also!).
OpenProject is written using the Ruby on Rails framework. At the moment it is updated to a newer Rails version. The software is being developed according to the development framework Scrum. The current scheduling and future development roadmap can be observed and discussed on the platform.
How does OpenProject differ in comparison to the multitude of open source project management solutions available today?
Indeed, there are innumerable ones already out there, however OpenProject will make a difference. One of our main goals is to offer the highest standards in data security and privacy as well as accessibility of most features. Most big companies have limited possibilities for choosing their project management software because many restrictions need to be fulfilled. This limits the choices and often even eliminates the possibility of using open source software for project management.
OpenProject supports these enterprise requirements and makes it possible for large companies as well as governmental institutions to use the open source software and involve the community. We have established a great place to exchange new requirements, ideas, and best practices within the community. And, the feedback is promising so far.
Although we do open source, we aim to have an intuitive and appealing user interface for the software. People sometimes tend to think of open source as "fiddle"-software. So, we do our best to offer support, provide training material, user guides, and helpful answers to incoming questions and inquires. Our team uses OpenProject daily, so there is a strong will to continuously improve the software. Altogether, we all benefit from each other's contributions.
How can someone participate in the OpenProject community?
Well, it's open source, so study it, take it, use it, and help to improve it. OpenProject's code can be downloaded on GitHub.
Get in touch with the OpenProject community and contribute your own code and ideas. Companies as well as individuals are invited to participate. The OPF establishes a transparent way of how to contribute source code, considering the code review guidelines.
Also, testing and bug reports, exchange of best practices, support, new ideas, new requirements, any general feedback to the code—the community and the OPF are always welcome and highly appreciated.
Let's build something meaningful. With open source and an open mind.
Jason Hibbets is a Community Director at Red Hat with the Digital Communities team. He works with the Enable Architect, Enable Sysadmin, Enterprisers Project, and Opensource.com community publications.

This work is licensed under a Creative Commons Attribution-Share Alike 3.0 Unported License.