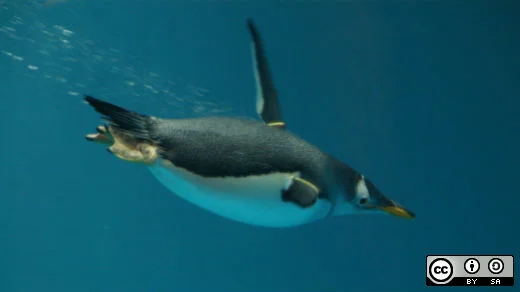 Today, as Microsoft discontinues support for Windows XP, a 12 year old operating system, users all over the world find themselves with only a few options to choose from as they move on. It's not surprising that Microsoft encourages users to migrate to Windows 8.1, but of course, there are other alternatives. The best one by far is Linux. With over 100 distributions, Linux not only offers flexibility, but also reliability and support.
First, let's rundown exactly what's happening with Microsoft's discontinuation of support for Windows XP.
What is end of support?
There will be no more security updates or technical support for the Windows XP operating system.

Support for Office 2003 also ends on April 8, 2014.
What does this mean?
It means you should take action. After April 8, 2014, Microsoft will no longer provide security updates or technical support for Windows XP.

Security updates patch vulnerabilities that may be exploited by malware and help keep users and their data safer.

PCs running Windows XP after April 8, 2014, should not be considered to be protected, and it is important that you migrate to a current supported operating system.
This is your opportunity to try out something completely new and different from Microsoft.
First, you'll need to find out which Linux distro is best for the work that you do. DistroWatch is "a light-hearted way of measuring the popularity of Linux distributions" and a great place to see all of the options for desktops, servers, laptops, netbooks, mobile phones, and tablets (and some minimal environments).
My Linux distro breakdown:
The list continues with tens of other distributions that are continuously evolving.
Making a change
In addition to the many Windows XP desktop users in homes and enterprises, the financial service companies that provide ATM services will be looking to make a change.
About 95% of ATMs worldwide are running Windows XP. Confronted with the end of support, these organizations are exploring the adoption of Linux in order to have better control over their hardware and software upgrades. It is estimated that by today, less than 40% of ATMs in the US will have migrated off Windows XP.
Healthcare is another sector that will be greatly affected. About 10% of healtcare providers are still using Windows XP, and they could be appealling targets for cybercriminals given that patient data and personal data have a high price in the black market.
Today, it is not only the right time to make a change, but it's a great time in the history of Linux. These operating systems show maturity, reliability, and versatility. Get started today!

This work is licensed under a Creative Commons Attribution-Share Alike 4.0 International License.