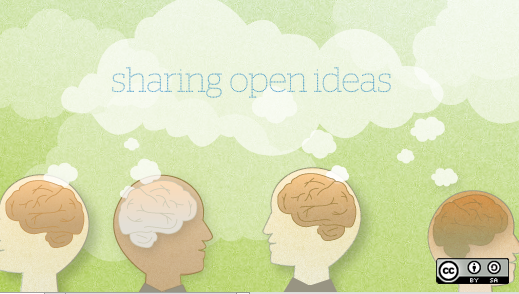 Editor's note: An updated version of this article for 2016 is also available.
Creating and maintaining relationships with customers can be a challenge. But it's also essential for a business' survival and growth. To maintain those relationships, a CRM system is a must. And CRM is one area in which open source shines brightly.
Let's take a quick look at five of the top open source CRM systems. This is by no means a definitive list. Each CRM system covered in this article has been selected based on its rich or unique feature set.
What is CRM?
CRM is short for customer relationship management. A CRM system is a web application that businesses use to organize information about their customers and leads. But a CRM system isn't just a list of contacts. It contains customers' details and history of their transactions with an organization, along with information about those customers' place or status in the sales process.
Many CRM systems can hook into financial and accounting systems to help organizations track earnings and costs. They can also provide analytics that enable a business to better predict a customer's future needs.
Using an open source CRM system requires only a web server, database, and browser.
Let's examine five open source CRM systems that make managing customer relationships easier.
SugarCRM
SugarCRM is arguably the most well-known and most popular open source CRM system. It's also the basis for several other CRMs including SuiteCRM (which Opensource.com covered in 2013) and Vtiger.
SugarCRM performs just about every function a business might need, including customer, lead, and contract management; reporting and analytics; mobile support; and a suite of marketing tools.
SugarCRM is available in two versions: a hosted version and a Community edition. The hosted version is a paid version, and is available in three packages (if you want to get your feet wet, you can sign up for a seven-day free trial). Users can also download the Community edition and install it on their own servers. The Community edition lacks a number of the features of the hosted version, but is definitely useful for smaller businesses.
Vtiger
While Vtiger is based on SugarCRM, it's not a feature-for-feature clone. It has all of the core functions found in SugarCRM, but is missing some collaboration, task management, and third-party integration features out of the box.
Most of the people I've talked to about Vtiger have stated that it's a good choice for small or medium-sized businesses. Like the Community edition of SugarCRM, Vtiger packs the features smaller organizations need and it's extensible via add-ons.
Users can download Vtiger and install it on their own servers, or use the hosted version. The latter costs $12 per user per month, and is available for a test drive.
CiviCRM
Two aspects of CiviCRM set it apart from other CRM tools: it's aimed at non-profits, and it's designed to work with Drupal, Joomla!, or WordPress—which means that non-profits can integrate it with their existing websites or content management systems fairly seamlessly.
Everything about this CiviCRM revolves around its non-profit focus. Not only can it help track contacts and donors, but it can also help keep tabs on contributions, do fundraising, and plan and monitor campaigns.
A demo version is available, and the entire tool is available for download. A number of third parties offer hosted versions of CiviCRM.
Fat Free CRM
As its name implies, Fat Free CRM is a minimal but functional system. Its developers state that "out of the box it features group collaboration, campaign and lead management, contact lists, and opportunity tracking." It's not going to compete with SugarCRM or Vtiger, but it's probably more than enough for smaller businesses and other organizations.
But Fat Free CRM does have one of the most attractive and easiest to use interfaces of any CRM out there. On top of that, a number of plug-ins are available for Fat Free CRM—and developers already working with Ruby on Rails can write their own.
There's no hosted version of Fat Free CRM, so organizations need to download and install it on their own servers. Before doing that, however, they can give Fat Free CRM a try using the online demo.
Zurmo
What happens when you combine CRM with gamification? You get Zurmo. Not only does it pack the features that organizations expect from a CRM system—like contact management, deal tracking, mobile capabilities, and reporting—it also rewards people for using the system.
According to its developers, Zurmo "uses game mechanics to reward an individual's usage of the system and promote best practice behaviour." This encourages users to explore Zurmo: the more areas they explore and use, the more rewards (like badges and coins to purchase rewards) they earn.
Zurmo offers an online demo, as well as a free trial of the hosted version. The source code is also available.
---
Do you have a favorite open source CRM tool? Feel free to share it by leaving a comment below.
I'm a long-time user of free/open source software, and write various things for both fun and profit. I don't take myself all that seriously and I do all of my own stunts.

This work is licensed under a Creative Commons Attribution-Share Alike 4.0 International License.