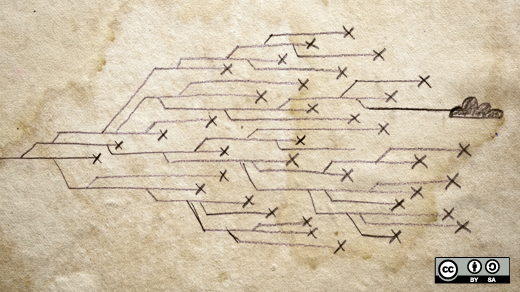 On Tuesday, the OpenStack Foundation released the schedule for the upcoming summit in Paris, France. It's a monster of an agenda, featuring over 150 accepted talks and sessions, out of more than 1,100 proposed and voted on by community members.
Sessions are divided into 19 distinct categories to make them just a little bit more manageable. Topics include cloudfunding, community building, compute, enterprise IT strategies, hands-on labs, how to contribute, keynotes, networking, operations, planning your cloud, products, public and hybrid clouds, related open source projects, security, storage, sessions targeting applications, telecom strategies, and tools and services. We've given you some highlights of a few of the categories below. Which track are you most excited about?
Cloudfunding
A new track for the Kilo Summit, "cloudfunding" is all about building the case for getting investors, whether internal or external, to invest in your OpenStack project. Included in this track are three sessions on showing return-on-investment, gathering venture capital, and how OpenStack's funding ecosystem compares to other related industries.
Community building
Is open source really even open source without a community? This track focuses on efforts to build connections between users and developers that span outside of corporate walls and beyond the few days a year that stackers see each other at conferences. Sessions look at building successful local groups, the OpenStack ambassador program, career building, cross-community collaboration, and how to make OpenStack more inclusive.
Hands-on labs
Ready to get your hands dirty, at least figuratively? There's a track for that. From networking to high availability deployments to troubleshooting and more, the Summit features two days of hands-on training where users can learn how to do what others have done before.
How to contribute
Contributing to OpenStack's upstream code can be a little bit intimidating. There are a full day of sessions dedicated towards reducing the barriers to contribution, maximizing developer effectiveness, contributing documentation, and more. As a bonus, attend the
OpenStack Upstream Training
session being held the two days before the conference, November 1 and 2.
Operations
Sessions focused on running active OpenStack environments are a two-day focus at the event, with talks on tuning OpenStack for performance and high availability, capacity management and provisioning, managing guest images, deployment testing, and more. You might not learn everything you need to know in order to manage the day-to-day operations of an open source cloud, but you'll be a lot closer than when you started.
User stories
Last, but certainly not least, there are two full days of user stories being shared at the Summit. Learn how enterprises are deploying OpenStack in the wild with sessions from a variety of end users, including software companies, banks, telcos, and more—even college basketball conferences.
Jason was an Opensource.com staff member and Red Hatter from 2013 to 2022. This profile contains his work-related articles from that time. Other contributions can be found on his personal account.

This work is licensed under a Creative Commons Attribution-Share Alike 4.0 International License.