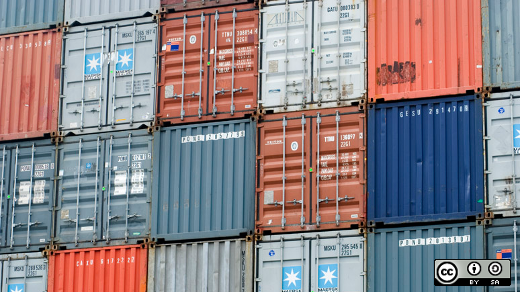 Surely you've heard of Docker by now. No?
This open source containers project has grown enormously in popularity over the past year, leading many of our readers to wonder not just "what is it?" but "is this a good tool for me?"
We're here to help answer some of those questions.
Our Introduction to Docker will bring you up to speed on what Docker is and how it can be used to make it easier to create, deploy, and run applications by using containers.
We've also linked you to a number of original articles here on Opensource.com which help answer other important questions: Do I need OpenStack if I use Docker? What does Docker provide if not virtualization? Who's using Docker?
Help us share the word about this new resource, and please let us know in the comments how we can improve it to better answer your questions about Docker and Linux containers.
Opensource.com publishes stories about creating, adopting, and sharing open source solutions. Follow us on Twitter @opensourceway.

This work is licensed under a Creative Commons Attribution-Share Alike 4.0 International License.