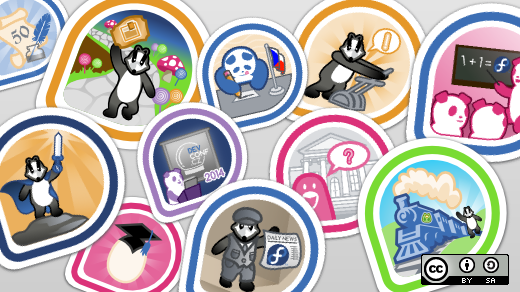 When Fedora 21 finally hit release last month, I was excited and ready to go. By the end of the day, I had every desktop machine I own up and running on the new version, and I was enjoying playing with the latest version of some of my favorite open source software which was packaged inside. But what next?
The desktop edition of Fedora 21 was just one of three "flavors" of Fedora. What do the other two hold, and what do they mean for Fedora outside of the workstation?
A flavor just for cloud
So what is this flavor thing? For the newest release, the Fedora Project split the distribution into three different focuses: A version for desktop users, focused on workstation usage; a server edition, focused on traditional infrastructure needs; and a cloud image, for those who want to use Fedora in a virtualized environment. The cloud flavor packs only the essentials and is packaged to be deployed on your favorite cloud of choice.
A smaller image size
When you're talking about paying for space for hundreds of virtual machines, or even just waiting for a configured image to upload from your local machine to your cloud environment, size matters. The Fedora maintainers made strong progress bringing down the base size of the Fedora cloud image for the new release. Cloud images now clock in at a 10% smaller size than the previous release, with a qcow2 formatted version under 200MB.
An atomic image
Atomic Cloud is now available in Fedora 21. Atomic makes Fedora work better with Linux container projects, like Docker, by creating a way to roll back upgrades as a group that can be easily rolled back if something goes wrong. This, combined with tools for easier management and orchestration of container-based applications, make Atomic a great host for containerized applications. For more on Atomic and what it means for both Fedora and the cloud, visit the Project Atomic homepage.
New workstation tools for cloud developers
Some of what was exciting for cloud developers wasn't in the cloud flavor at all, but in the workstation. Fedora 21 comes with a new tool called DevAssistant, which makes getting started with creating new development projects easier than ever. DevAssistant pulls together all of the key parts needed to deploy an application, sets up your directories, downloads any needed dependencies, and puts everything together for you in one easy pacakge. If you're writing software for the cloud, you'll want to check it out.
You in the cockpit
Another great tool shipping in Fedora is called Cockpit. Cockpit is a management console that makes it easy for you to manage multiple Linux servers via a web browser. It's a great tool for beginner system administrators to perform simple tasks like administering storage and starting and stopping services. While not as versatile as some other solution, Cockpit is easy to learn and easy to use.
A new OpenStack
Finally, Fedora 21 is set up for a new version of OpenStack. By default, Fedora 21 is designed to work with OpenStack Icehouse, released last year, but you can also try it out with latest Juno release via RDO.
You also might be interested in checking out the official release notes for additional information about some of the features found in Fedora 21, and in particular what they mean for those operating or doing development in a cloud environment.
Jason was an Opensource.com staff member and Red Hatter from 2013 to 2022. This profile contains his work-related articles from that time. Other contributions can be found on his personal account.

This work is licensed under a Creative Commons Attribution-Share Alike 4.0 International License.