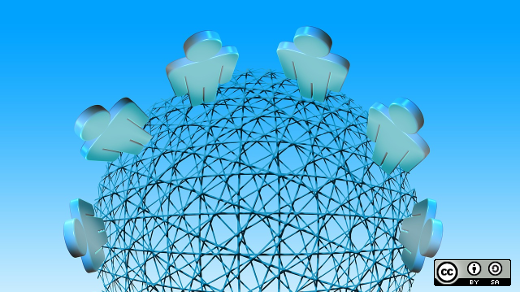 Software defined networking (SDN) is becoming a major driver for a number of next generation technologies to power the communications systems and networks of tomorow. Many of these projects are being developed as open source collaborations between the companies creating and using networking solutions.
But what exactly is software defined networking? And what are some of the related terms and projects you should know about? To help provide some answers, Opensource.com has created a new resource with a number of frequently asked questions and curated links back to some of our best articles for learning more about modern networking technologies, including:
What is network functions virtualization (NFV)?
What is OpenDaylight?
What is OpenStack Neutron?
Check it out, and learn with us.
Resource: Software Defined Networking
Did we miss a question that you'd like to see answered? Are you a networking expert who has an idea for something which we can expand upon? We would love to get your input. Let us know! Leave a message here in the comments, or send an email to us at open@opensource.com.
Opensource.com publishes stories about creating, adopting, and sharing open source solutions. Follow us on Twitter @opensourceway.

This work is licensed under a Creative Commons Attribution-Share Alike 4.0 International License.