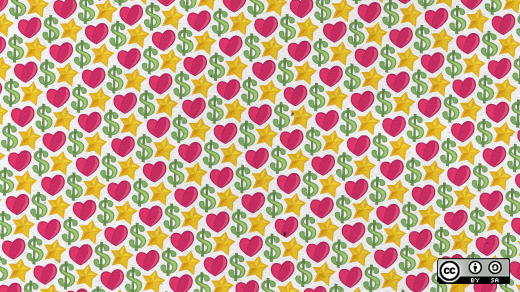 Open source software and enterprise users are natural allies. For example, at HotWax Systems, enterprise users are our focus customers, and open source software is at the core of the capabilities we deliver.
Even though enterprise users are our customers, HotWax Systems benefits by nurturing and supporting the Apache Software Foundation and by sharing our product development efforts with the open source community. We support, and our CTO chairs, the project management committee for Apache OFBiz, and we employ a large number of core committers to the OFBiz project.
Apache OFBiz and a strategic selection of additional Apache open source projects (Tomcat, Solr, and many others) power our digital commerce platform, so we want to help drive innovation in the Apache community. We consider our business model to be a great hybrid that leverages open source software for commercial projects.
Numerous real-world examples clearly demonstrate that pairing open source technology with a commercial business to refine marketing and delivery to the enterprise user is a highly successful hybrid model, and one that is likely to become increasingly prevalent in years to come. For example:
Apache Cassandra allows DataStax to offer an open source database, DataStax Enterprise.
Apache Hadoop, another open source big data offering, is supported by Hortonworks, the company that produces Hortonworks Data Platform (HDP) (and that recently went public).
Apache Solr, open source enterprise search that drives sites such as Netflix, Zappos, Apple, and NASA, and that is the foundation upon which Lucidworks' search platform is built.
As a 20-year web software industry veteran, I have explored both proprietary and open source software, from development methodologies to user experiences. This experience, research, and evaluation led my team and me to choose open source as the foundation for our digital commerce platform. It is a choice that has proven time and time again to be a smart business decision. Because there are no licensing fees associated with our open source digital commerce platform, our customers are empowered to focus their resources on custom development, implementation, and support, thereby making the system their own.
Embrace open source, and you are immediately empowered to work freely with a code base that is shared right out in the sunshine for all to see. In many cases, an elected and tightly coordinated team of skilled engineers, representing many countries and industries around the globe, carefully manage changes to the code base itself.
Our active open source project leadership and technology contributions further the development and usefulness of OFBiz and many other Apache projects for businesses of all shapes and sizes. And just as we give, we get back from an amazingly diverse and talented community of software experts—open source enterprise software users and developers—located around the world.
Working together transparently, we can save businesses money and make better software, which benefits all of us.
Apache
Quill
This article is part of the Apache Quill column coordinated by Rikki Endsley. Share your success stories and open source updates within projects at Apache Software Foundation by contacting us at open@opensource.com.
Mike Bates founded HotWax Systems in 1997 and is chief executive. His career in web application sales, marketing, design and development spans two decades, and he is a long time open source software advocate. He has led high-profile web software projects for numerous national and global brands and has taught web development courses at the graduate level.

This work is licensed under a Creative Commons Attribution-Share Alike 4.0 International License.