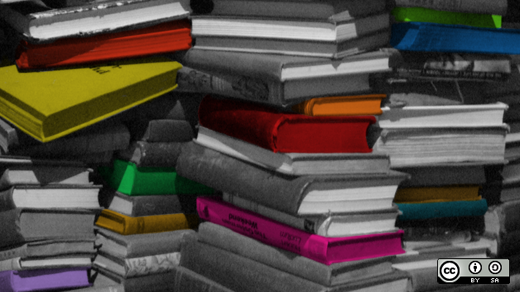 Koha is a concept from Maori culture that can be translated as gift, present, offering, donation, or contribution. And, isn't that concept the ethos of open source culture?
Koha is also the name of an open source integrated library system (ILS). There are at least 40 vendors worldwide that provide support for Koha, and one of them is ByWater Solutions. After talking with CRO Nathan Curulla, I found out what sets them apart, and more about their partnership with Ebsco that made recent headlines.
First, some backstory on the founders: Nate Curulla and Brendan Gallagher first met at the age of three, growing up on the same street in Woodbury, Connecticut. Most of their time was spent in the woods around their homes, and both were avid readers and fans of Lord of the Rings and The Hobbit. It was only natural they would name a future business venture together Bywater after Bywater Pool of The Lord of the Rings. Years later, professionally, Nathan Curulla would gain a background in sales and customer support. Brendan Gallagher would work in the IT world of Integrated Library Systems (ILS) and gain a great deal of experience with Evergreen, and eventually Koha. Then, in 2008, Brendan moved to California. Unable to find work in libraries, he decided to start his own business that would support the Koha ILS.
What Brendan knew was that proprietary ILS vendors provided a product that was not only expensive, but also poorly supported. What Nate knew was customer service. What they both saw, was an opening in the market. Then, using money they gained from the sale of a jointly owned property, they started Bywater Solutions.
The success of ByWater Solutions lies in the inherent beauty of supporting open source products—there is no vendor lock-in for libraries. And in the case of Koha, libraries have a wide selection of vendors to choose from for support of that software. Nate says this changes the paradigm "from a feature-centered niche to support-centered niche. Now libraries have the power!" Bywater's business strategy has been to focus on selling service and support of Koha, providing libraries with a better quality product, with higher levels of support and for much less money.
In 2009, ByWater's first customer was Goodwin College, and by 2011, they had grown to 45 customers. Today, they are providing support to 850 libraries and have 25 employees. Their metoeric growth is due to the fact that libraries don't have a large IT staff, but need the service. Open source proves to be a perfect match, and a business like Bywater replaces their need for a robust IT department.
"Koha is all about what libraries are about. Collaboration and community go hand in hand," says Nate Curulla.
Raising their profile
Adoption of Koha by libraries is currently at a strong 35% growth rate per year. Despite this high number, open source vendors still find it a challenge to get the word out that open source is a better solution. ByWater maintains a social media presence in order to help potential customers get familiar with open source and Koha; they also have an account on GitHub and collaborate with publications like Library Journal.
To take things to the next level in their business developement, ByWater Solutions partnered with EBSCO, a library solutions provider, on March 3, 2015. The company's resources will help Bywater fast-track important projects. From their website, "EBSCO has partnered with libraries for more than 70 years by providing quality research content, powerful search technologies and intuitive delivery platforms." The partnership helps to ease any concerns decision-makers might have about open source simply because they aren't familiar with it. For EBSCO, Nate says, "with Koha, Ebsco has a product that they can bend their product into more than any other solutions out there."
Educator, entrepreneur, open source advocate, life long learner, Python teacher. M.A. in Educational Psychology, MSED in Educational Leadership, Linux system administrator, Follow me at @Don_Watkins . Mastodon ID

This work is licensed under a Creative Commons Attribution-Share Alike 4.0 International License.