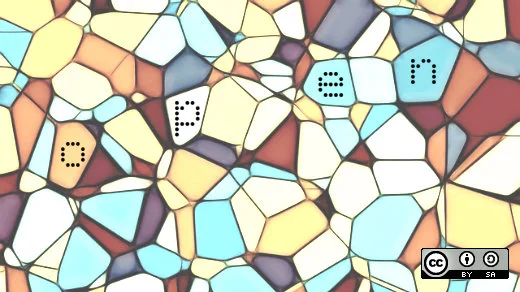 By 2009, developer Nick Sagona had, over time, built quite a few custom, hand-rolled content management solutions for his specific client needs. He realized that having a standard, modular platform for all these custom bits would be useful, and Phire CMS was born.
Phire CMS version 1.0 was released on November 1, 2010. Last October, version 2.0 was released, with a ground-up rewrite to utilize the Pop PHP Framework, also developed by Sagona at NOLA Interactive, a New Orleans-based web design firm. Both applications are available under the BSD 3-Clause License.
Thinking, "Okay, another PHP content management system," and then giving Phire CMS no other thought would be easy. But in doing so, you might miss out on a really solid product, one that could be useful for a number of CMS scenarios. Hosting and support are available from a number of different companies, and Phire CMS is definitely a mature product, ready for prime-time.
Installing Phire CMS is not difficult and requires PHP 5.4, Apache 2 (or other web server with URL-rewriting support), and can use MySQL, PostgreSQL, or SQLite as storage engines. When installed, Phire CMS comes with six of the most commonly used modules already installed, so you can get right to work.
I've spent a couple of hours tinkering around on the available demo and my test install, and my initial question—especially after my first look at the Dashboard—was, "So, what makes this different from WordPress?" Indeed, if you're comfortable with WordPress's interface, Phire's will feel very comfortable. But it's deeper than that, really. Phire CMS thinks of nearly everything in terms of its modules: content, media, the templating engine, navigation tools, categories, dynamic data, and so on. Don't need blog-style pages? Fine, don't create that content. If you want content pages that include, say, Google Maps, then there's a module for that, to make it available to you. You can mix and match the components you need, and the platform allows for the creation of new modules, if that's needed. The idea is somewhat similar to WordPress's "plugin" architecture, but in this case, the modules provide even the very basic functionality, so they can be modified or replaced as you like. A good array of modules—nearly two dozen of them—are available on the project's GitHub site.
One feature I found particularly interesting was the template editor. In WordPress, the templates that make up a page are fragmented into many parts, and included in order. Changing that order means hand-hacking things, or using a plugin, and for a novice, finding the bits you want to edit may be confusing. In Phire CMS, the whole template is displayed in the editor, and you can edit what you need much more easily. You also can define a page to be used specifically for certain devices—Android tablets or phones, Windows Phones, iPhones or iPads, even Blackberry and Palm devices. You can also "group" them by choosing Any Mobile Device, Any Mobile Phone, or Any Mobile Tablet. You can include other templates, so if you have a standard header, footer, or navigation element, you don't have to repeat it over and over, but unlike Wordpress, you don't have to modify the PHP to not have those elements on a specific page—just make a template without the includes!
There are some downsides to Phire CMS, in my first-look. Documentation is a bit sparse—mostly pretty terse README files. I could not locate a wiki, forums, or any other standard useful community bits. There is a YouTube channel with video tutorials, which were helpful. But I'd very much like to see a community of developers and users spring up around this product. Most of the Phire CMS system has been created by a single developer, which can make support and bugfixes a little bit tricky. Getting help for newer users might be problematic.
For users who want the CMS to do a lot of the preliminary work for you, and have basic things in place for, say, a blog with a few fixed pages, Phire may not be the CMS for you. As shipped, there's no mechanism for themes, statistics, SEO, or social networking—all those things are modules you must add and configure yourself. But if you're a power-user looking for a feature-rich, lightweight CMS engine that can be developed to do precisely what you want, give Phire CMS a look.
Ruth Holloway has been a system administrator and software developer for a long, long time, getting her professional start on a VAX 11/780, way back when. She spent a lot of her career (so far) serving the technology needs of libraries, and has been a contributor since 2008 to the Koha open source library automation suite. Ruth is currently a Perl developer and project lead at Clearbuilt.

This work is licensed under a Creative Commons Attribution-Share Alike 4.0 International License.