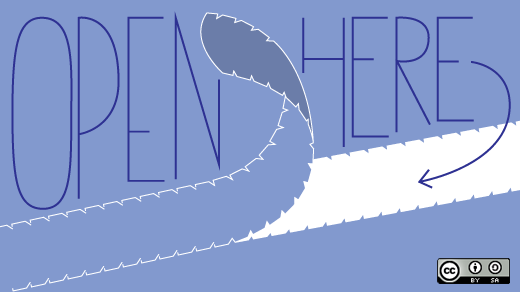 Like many others in my generation, I started out using computers with names like Apple II and Commodore 64 before moving on to Windows. I can still remember the Windows 3.1 that sat in my parents' house for years in high school. I then left computers alone for a while and decided to work on cars for a living, just as OBD II was becoming the standard.
Now let's jump ahead a few years. I was working in the home automation industry on devices like Netstreams, RTI, and Crestron. Life was good, or so I thought. Does anyone remember the housing bubble? Boy, do I ever. It was rough, but if it had not had happened, I may not have been introduced to the person who guided me towards a career in IT and a love for Linux.
Getting a new client
After the housing bubble, I took a job at a local motorcycle and ATV shop where I did some side work installing audio systems. One day, I received an email from a customer that asked if I could set up a dedicated home theater for him and his wife. After some hard work, they were very pleased. It was a hit, and they both loved it. I didn't know who Rod Smith was at the time, but when he started telling me that I should really look into getting involved with IT and programming, I listened. He was sincere and it felt good.
I was finishing my second associate degree at the time and had thought getting back into IT, which my wife said I should have done it a long time ago, but stayed supportive of my decision to pursue other avenues.
When I received final payment for the home theater system, it was then that I realized who Rod Smith was. The check was addressed from IBM, and I ended up Googling his name, only to find out he was one of many people responsible for Watson, the computer that played against people on Jeopardy.
A new career in IT
With support from my family—especially my wife—and Rod, I continued my IT education.
Shortly before finishing my Bachelor's in IT, I had the chance to sit down with Rod and talk about the future. He gave me some advice and invaluable encouragement. Since then he has become a great friend and mentor.
Eventually, I became the store manager and lead computer repair tech at a local business, which I was proud of but I was also doing a lot of grunt work. One day I pulled a wire out of an IP-based camera system and injured myself so badly that I ended up in the hospital for a few days. I recalled that Rod had mentioned that he uses Linux, so I emailed Rod asking for a good source to learn more about Linux from. He recommended Ubuntu Linux Toolbox, 1000+ Commands for Ubuntu and Debian Power Users by Christopher Negus and Francois Caen.
It's a very good read, and I still reference it to this day.
Rod also suggested that read forums for help and encouraged me to continue studying Linux.
Learning to love Linux
I moved on from the repair shop to become the IT support for a fairly large local company that had lots of Windows computers. And though I use Windows at work, I use Linux at home.
My laptop, which I wrote this article on, has Linux Mint 17.2 with the Cinnamon desktop, CentOS 7 with GNOME, and Windows 10 (for work purposes). I run several Raspberry Pi 2 devices in my home as media centers, as well. My father-in-law now runs Linux Mint on a desktop that I built for him. It's true that everyone in my family loves Linux now that they have actually tried it.
I have only one Windows computer left in my house that I only for a CAD program that I need from time to time. I even used IPFire to set a computer up as my firewall.
At work, I tried to teach my coworkers about open source software and Linux. Some welcome the subject with open arms, and others are very hesitant. I've shown them that everything we do can be done on Linux, except for one program that is vendor-specific and will be made available on iOS and Android soon, which would be great because the code could then be ported over to Linux.
Conclusion
My career in IT found me, and I am glad for it. Today, I am studying for the LFCS certification.
I currently handle the IT support for a large local business. Although I use Windows everyday, you will find I try to use Linux and open source software anytime I can. I use Linux at home on several RPI2 devices and computers. I dabble in audio still but IoT has become a passion of mine recently. I am currently studying for The Linux Foundation System Administrator certification.

This work is licensed under a Creative Commons Attribution-Share Alike 4.0 International License.