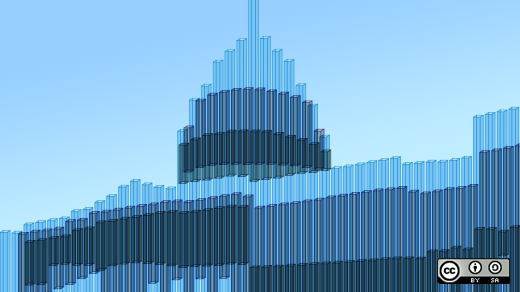 The Rochester Institute of Technology is a technical university offering undergraduate and post-graduate programs including co-ops, internships, study abroad, and research opportunities to more than 16,000 students in Rochester, NY. One of RIT's research and educational outreach efforts is the Laboratory for Technological Literacy, a group that focuses on issues of technology and information distribution. Their stated mission is to "investigate, expand, and demonstrate approaches to improve technological literacy through informal science and technology educational programs and resources."

An initiative within the Laboratory for Technological Literacy caught our eye since it focuses on free and open source issues--FOSS@RIT.  The FOSS@RIT group officially began in January 2009, as an offshoot of RIT's Department of Interactive Games and Media. A course in Interactive Games and Media generated interest in open game development for the One Laptop Per Child project (OLPC), and led to the creation of FOSS@RIT. Though the group still does lots of work with OLPC development and education projects, it also has a broader purpose that includes general educational efforts around open source tools and processes, particularly in education.

In April 2010, the RIT group visited Boston to further development on Open Video Chat, attend BarCamp Boston 5 and GNOME Hackfest 2010, and document their experience. You can read about this first visit on their blog.  Collaboration with other OLPC efforts allowed them to quickly meet development goals, improving video performance on the OLPC and engaging with other developers and project sponsors.

The first trip was so successful that RIT sponsored a second trip in July 2010. The RIT entourage this time included the returning Open Video Chat team, as well as a development group working on Fortune Hunter (a dungeon-style fourth-grade-level math game that I wish existed when I was in elementary school), and a group focusing on the development of CIVX, an open source tool that takes raw information from government transparency projects, agencies, and citizen's groups and makes it available in aggregate. The CIVX project includes both UI development and back-end API work, to ensure the information is searchable and usable in other applications.

The FOSS@RIT program is one to watch if you're interested in research and education done transparently. Find out more about their recent work in Boston in their trip report--it includes video from each team demonstrating and explaining their work and links to more information about associated projects.
Want to know where they're headed next? Subscribe to the RIT Innovation blog to go along on their next big adventure. 
Editor, writer, and developer. I wear many hats, including the red one. Graduate of UNC-Chapel Hill School of Journalism; long-time interest in all things geeky. Editor of Red Hat Magazine and grizzled industry veteran, including time as an archivist for SunSITE UNC (now ibiblio.org) and ten-plus years at my current gig. I love:

This work is licensed under a Creative Commons Attribution-Share Alike 3.0 Unported License.