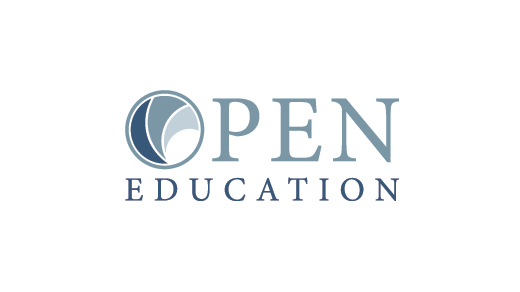 Martha Kanter, Undersecretary of Education in the US Department of Education, gave today's opening keynote at the 2011 Open Education Conference in Park City, UT, followed by Jim Shelton, the Assistant Deputy Secretary for Innovation and Improvement.
When President Obama took office, he asserted that the US should strive to have the best, most educated, most competitive workforce in the world. But right now we're 16th in the world in education and being outcompeted by other countries, including Singapore and China.
"I was just in London with university presidents, and all the conversation was about how to leverage what we know and the finest faculty to share knowledge with other countries and push the world towards a democratic society in which we all live and thrive." We have 6,200 colleges and universities in the US and 100,000 K-12 schools, which is an enormous opportunity for open education.
"We also have so many schools, universities, and people in tiny places in rural America. We've got to spend time on broadband and satellite to get people connected so they can use the information open education provides them," Kanter said. "And our K-12 schools are the laboratory for innovation." Students find problems with the content that would take years to repair in a traditional textbook, but can be fixed nearly instantly with open education resources.
Internationally, the Indira Gandhi National Open University has 3,000 degree programs in a network of open and distance learning with subcenters all over India. That country's plan is to build 15,000 universities, many of which may be open universities. The Open University of China has 3 million students in degree-seeking programs. "The work you're doing is also going to serve a huge global purpose," Kanter said.
By the end of the year, the Department of Education will open a request for information asking educators across the country to submit what's working for them, why, and how they know. A section of that request will be devoted to open education resources and how they're best being implemented. This will be the next step towards realizing Obama's vision of improving education in the US.
"We're behind," Kanter said. "If you look at the statistics, we're losing half the students who start college or university. Half don't graduate in six years," The bottleneck is in underprepared students needing remedial courses and an out-of-date testing system. Open education can help solve these problems through new online resources and faculty who can contribute to the Department of Education's many new initiatives seeking input from those working in the field daily.
Shelton continued Kanter's message with a focus on improving access to effective educational resources.
"Everything that Martha said about the context is very true: our aspirations, what the president desires, what we're trying to do with our policy," he said. "What we can do is create the context for great people to do great work, but ultimately it takes an ecosystem of people who largely have nothing to do with the government to make that happen." He called for the open education community to create that ecosystem to meet students' needs.
Shelton noted that in the beginning of the open education resource movement, its primary message was that it was free and open. But that message has to shift to OER being better and producing better outcomes, not just free. We must take everything we know about how people we learn and advance the science of learning to create more effective education resources.
We also must make sure that the precious resources we have are expended in the best way by providing better tools and reducing barriers to creating quality. "With digital learning, we're starting to see state-level regulatory frameworks for getting rid of the barriers to open education resources and digital learning overall," Shelton said. It's changing not just K-12 and higher education, but how we address training in the workforce and helping people who are struggling to find jobs to get what they need to get into the workplace.
"How do we create the kinds of private sector enterprises that take these things to scale and make it easy to adopt these resources?" he asked. The Department of Education wants to hear what's inhibiting the process--what's missing or in the way. They also want to hear who's stepping up to create the context and ecosystem for this work to move forwards.
"This isn't rocket science, but if we don't get on our game, the game will be over before we start," he concluded.
Ruth Suehle is the community leadership manager for Red Hat's Open Source and Standards team. She's co-author of Raspberry Pi Hacks (O'Reilly, December 2013) and a senior editor at GeekMom, a site for those who find their joy in both geekery and parenting.

This work is licensed under a Creative Commons Attribution-Share Alike 3.0 Unported License.