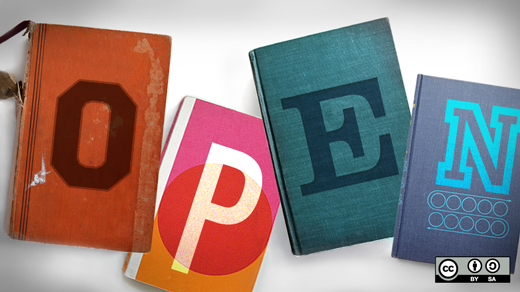 Rock legend Roger Waters, of Pink Floyd fame has asked many interesting questions (in song). This one (posted on his website) might be one you don't expect: "Will the technologies of communication in our culture, serve to enlighten us and help us to understand one another better, or will they deceive us and keep us apart?"

Will educators, parents, and children view free and open source as a way to create a kinder, sharing, and cooperative relationships with one another in the United States and around the world?


Yes, some are. In fact, there are numerous free and open source products available today.  And many of these reach a global audience.

ePals is a free social learning network that makes it easy to connect people locally, nationally, or globally. Its mission is to support lifelong learning. It is aimed at primary and secondary schools, though homeschoolers or unschoolers are welcome. With people from over 200 countries participating, the global scale of ePals is unprecedented. Students, teachers, and families are able to connect with others down the road or across the globe through blogs, forums, email, wikis, projects, or calendars. Classrooms of children or groups of homeschoolers in the US and China are able to share and work on projects together.

Similar to ePals but on a much smaller scale, Dweeber is a free social networking site for teen homework, aimed at students aged 13 to 17. With Dweeber, teens can work together on homework, solve problems, talk about issues, or share ideas to improve projects. They can work with peers in a classroom or with others from around the US (and sometimes around the world).

Elgg and Mahara are open source social networking sites that are increasingly used in education. The University of Brighton runs an Elgg social networking website for both coursework and to act as a digital social community for students.

Mahara is a combination of an open source e-portfolio and social networking system. It's an easy and organized way of creating, saving, and sharing knowledge. Users can also establish social networks and online communities through discussion forums, blogging tools, and groups. Users can upload videos, pictures, word documents, and journals and freely share them with people of their choice.
Social networking sites, such as ePals, Dweeber, Elgg, and Mahara, are changing the ways young people engage with information, how they interact with the world, and help them understand one another better.  These social networking sites are allowing students to communicate with others across the country or globe in ways we never thought possible a generation or two ago.  Though critics of social networking point to the erosion of digital civility, declining reading habits, reduced attention spans, and the negative effects of peer pressure on teens in particular, they do so by neglecting these free, open source social networking sites being used in educational and informative ways.
ePals, Dweeber, Elgg, and Mahara are helping children learn how to use social networking in a safe, ethical, legal, responsible, educational, and engaging way. These social networking sites help broaden childrens' exposure to a diverse range of people and ideas--the same kind of diversity they will be facing in the technologically savvy, social-media-embracing workforce they have to join one day.
Familiarity with these social networking sites, and comfort with collaboration and communication on a large scale can be a source of empowerment for students. And that should provide an answer to Roger Waters' question.
Carolyn Fox is an educator, librarian, historian, and an un/homeschooling mother. She lives in Massachusetts with her UK husband and son.

This work is licensed under a Creative Commons Attribution-Share Alike 3.0 Unported License.