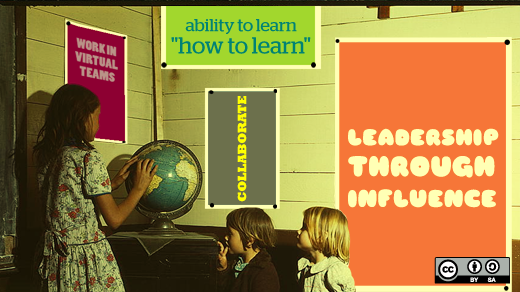 In March, we shared with you that Creative Commons, the U.S. Department of Education, and the Open Society Foundations were jointly holding a video competition. They asked the general public to create a video that explains "Why Open Education matters". The months have flown by and now submissions have been uploaded and are open for voting.

Here are a few of our favorites:


This video does a great job of telling the story of open education: past, present, and future.
This video does a good job of showing the reach of the open education movement.


And this one is a catchy and fun tune.
Share your favorites with us, and then go vote!
Mary Ann Bitter is a Creative Strategist for Red Hat's Marketing Communications & Design team. She lives at the intersection of business and design and believes the open source values have never been more relevant than they are today.  She is passionate about problem solving and working with people who give a damn.

This work is licensed under a Creative Commons Attribution-Share Alike 3.0 Unported License.