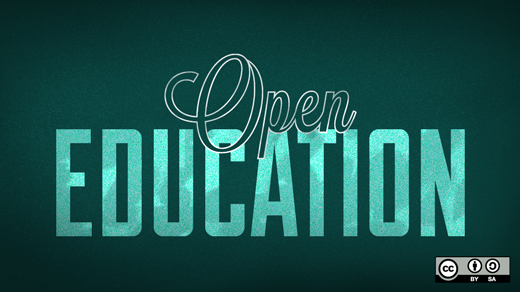 Over the previous few months, since I wrote about Gibbon earlier this year on Opensource.com, visits to the Gibbon website have increased 1,000%, with visitors coming from over 70 countries around the world. The extra visits have lead to more downloads, with a current total of 80 Gibbon installations—a flexible, open, and functional school system—in various stages of testing. While still only in full, active use in two schools, with a third coming online in August, Gibbon is now being actively considered and assessed by a number of schools and institutions, including the UN Relief and Works Agency.
The result, for users (administration, teachers, parents, and students) is an education management system that provides end-to-end workflow, supporting teaching and learning from planning to classroom learning to asssessment to reporting. Gibbon also supports a wide range of educational experiences—for instance, all within one system, a teacher can use Gibbon to plan their curriculum, share lesson plans, assign and collect homework, and grade and assess feedback.
With this new international interest has come demand for localization and translation for Gibbon. Work on this area began in February 2013, with the entire Gibbon Core code base set up for translation by the late-May release of Gibbon v8.0.00 (a.k.a. Linguist). We now have translators working on Chinese, Spanish, and Polish interface strings, with the aim of releasing v8.1.00 (a.k.a Polyglot) around Christmas 2014. Other features of this latest version will hopefully include room booking, assessment importing, and automated weekly email reporting to parents, updating them of their children's progress and deadlines.
Version 8 also saw a range of other new features, including a simple WordPress-style installer, which reduces the technical demands of getting Gibbon up and running. It is hoped that this new feature will enable more schools and companies to trial Gibbon as a solution to their information management and online learning needs. In addition, Linguist sees the introduction of improved visuals, system update alerts, personalised Markbook targets, better mass mailing, quicker staff finding, support for cutting edge code, improved Markbook interface and close to one hundred other tweaks, fixes and enhancements.
In terms of the wider Gibbon ecosystem, the last few months have seen the release of Query Builder, an additional module which allows privileged users to query the Gibbon database using SQL SELECT statements. With a gibbonedu.com Valued Added License (currently available free of charge), Query Builder can be populated with an up-to-date list of useful queries. In addition, our first additional theme, Darkness, was released recently, aiming to provide a dark interface for moody teenagers.
Although there remains a lot of work to be done within the Gibbon project, especially in terms of documentation and translation, recent events have shown a genuine interest in and desire for high quality, open source school solutions. This is encouraging and has definitely provided a motivational boost within the project. Response to the article from earlier this year on Opensource.com also highlights the important role that open source evangelists and community leaders play in helping projects reach a wider audience.
The Gibbon team are currently offering 5 free hours of data migration support to the first three schools that request it. This offer is on a strictly first-come, first-served basis. Get in touch by emailing support@gibbonedu.org.

More resources: What is open education? and Youth using open source (a free eBook).
Teacher & Technology Director, open source developer (http://thegibbon.org ) and advocate. Working in the strange and wonderful intersection of technology and education, living in Hong Kong. @rossdotparker on Twitter.

This work is licensed under a Creative Commons Attribution-Share Alike 4.0 International License.