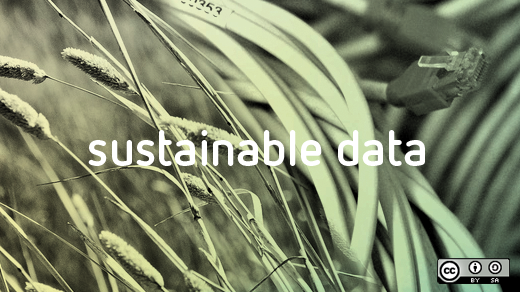 Co-author: Bascha Harris
What if you woke up one day, and every file on your computer in a particular format—say all your word processing documents, or all your photographs—no longer worked?

Not that big of a deal, right? Just a few photos or files.

But what if you're a photographer and it's your business that's now vanished?
And what if those aren't pictures? What if they're a collection of x-rays and you're a physician who needs those diagnostic films to help patients?  Now it's a big deal.

Organizations storing their data in public formats—ones that are currently free, but may not always be that way—are running with similar risks every day.  Proprietary organizations would have you think that the free format is the risk here.  But it's not.

Venky Hariharan explains: "The risk is that they will create a mountain of data and one day end up losing it because the person or company that owns that particular format has disappeared or because the royalty fees that are being charged on that formats are extremely high.  By using open standards, you can completely avoid all these issues."

In the first part of this two-part series on the importance of open standards, Hariharan details what open standards are, why open standards are appropriate for e-government, and why you should care about how your government preserves your data. Get a plain and simple explanation, in the "Importance of Open Standards Part 1" video:



Once you have a good understanding of what open standards are, you're ready for more detail. Learn how to avoid royalty fees from closed standards, why you should adopt open standards, and discover RAND standards in the "Importance of Open Standards Part 2" video:



Go ahead.  We'll wait.

Now that you've watched the videos, do you think incumbent vendors are holding back the progression of open standards for data formats that you use every day (such as .jpg, .doc, .mp3, .mpeg, .mov, .rm, and other binary file formats)?
What are you doing in the course of your daily work to use open standards and open document formats?
Jason Hibbets is a Principal Program Manager at Red Hat with the Digital Communities team. He works with the Enable Architect, Enable Sysadmin, Enterprisers Project, and Opensource.com community publications.

This work is licensed under a Creative Commons Attribution-Share Alike 3.0 Unported License.