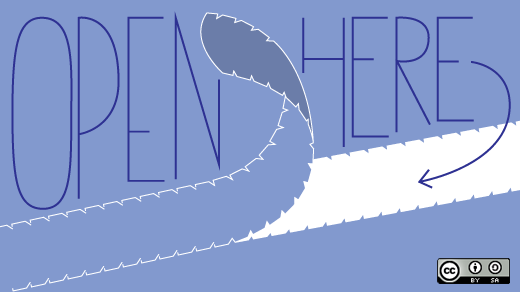 Plone is a secure and flexible open source content management system (CMS) for building all types of web sites and web applications. Supported by a vibrant developer community that is ranked in the top 2% of open source projects worldwide, a large number of domestic and international public sector organizations, including the Federal Bureau of Investigation, rely on Plone to power their digital communications. Plone's widespread adoption by high-profile users is due in no small measure to the project's open source codebase and unrivaled security record. These attributes continue to differentiate Plone from other CMS solutions. Given the increased importance of cyber security for all levels of government, one can expect to see continued (if not increased) adoption of Plone in the public sector despite strong competition from other open source and proprietary rivals.
Security
According to the Common Vulnerabilities and Exposures Database maintained by MITRE Corporation, the security record of Plone is unrivaled. In fact, the number of high severity, publicly known vulnerabilities for Plone is orders of magnitude lower than all three of its main open source rivals:
Source: Common Vulnerabilities and Exposures List, MITRE Corporation
For many government organizations, Plone's proven security track-record is the most important feature highlighted during CMS selection.
Note: "While one cannot directly derive the security of a product from the CVE DB (i.e. a CMS with one vulnerability for every three in another is not necessarily three times more secure), it provides an illustrative approach to approximate the relative security of products in the absence of full security audits."
Community
While security often takes center stage when one mentions Plone, the vibrancy and size of its developer and user community are themselves important features of the solution. Despite periods of increased and decreased interest in the project over its ten year life cycle, Plone maintains one of the strongest open source developer communities. At present, Plone's community is massively global, with over 300 solution providers in 57 countries. There also are dozens of official local user groups and hundreds of unofficial ones thanks to Plone's ongoing support of 40 languages. Finally, the project has strong ties to the wider Python and JavaScript (including the JQuery Javascript Framework) communities due to its heavy reliance on these languages.
Other Features
The release of the latest version of Plone in 2010 provided a major reinvigoration for the project. While continuing to emphasize security and usability, Plone 4 delivered big improvements in raw speed and scalability. These features help Plone better respond to the needs of complex web site and web application uers – the segment of the CMS market where Plone excels.
Real-World Implementations
Perhaps no better driver exists for the adoption of an emerging software solution than real-world examples of successful implementations for comparable requirements. Since its release almost a decade ago, Plone has secured a number of high-profile public sector organizations. These implementations demonstrate its ability to meet even the most complex functional and security requirements. Plone also has been adopted by thousands of local and state governments, nonprofits, and other public sector organizations. These implementations illustrate how organizations big and small can leverage Plone to build beautiful websites that meet a broad spectrum of user needs and security considerations.
Read more about real-world implementations including Brazilian Government, Federal Bureau of Investigation, U.S. Department of Energy, European Environment Agency, Unites Nations and others, on govfresh.com.
Michael Walsh is a well known writer and speaker on open source and proprietary software. In addition to working at Microsoft and in Open Source Communities, Michael previously served as a regular contributor to TechNet Magazine. Presently, Michael is completing Post-MA classwork at The Johns Hopkins University SAIS.
This article was written by Michael Walsh on
govfresh.com
and reposted with his permission.