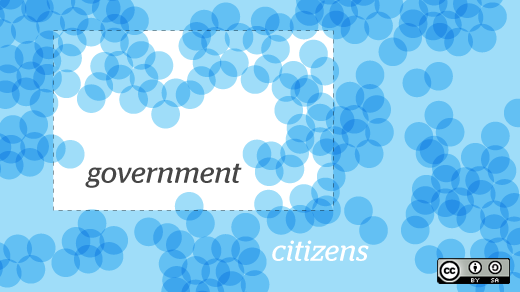 Organizing an unconference is easy if you've got passionate people with the right talent, leaders with a strong vision, and the right organizational tools chosen by the team. Typically, it's a group of volunteers who come together and self-organize into a community of passion. This was also the case for the first CityCamp Raleigh, being held June 3-5.

CityCamp is an unconference focused on innovation for municipal governments and community organizations. CityCamp Raleigh is three days of open sourced talks, workshops, and hands-on problem solving, to re-imagine the way the web, applications, technology, and participation will shape the future of our city.


The team that I helped organize did an awful lot of planning for an unconference. And we faced a big challenge from the start—none of us had ever been to a CityCamp, much less planned one. Furthermore, none of us had even been to an unconference. The desire to improve our city with open government, open data, manageable transparency, and useful technology to bring together city employees, developers, and citizens to collaborate on solutions drove the planning team to a successful event.

The idea started on Twitter, shortly after I posted an article exploring how Raleigh, NC could be the open source hub of the world. After a few tweets between @govloop, @kmcurry, and @bonnergaylord in early March 2011, Bonner Gaylord and I were committed to organizing a CityCamp in Raleigh.

Bonner is an elected City Councilor in Raleigh, but was participating in the CityCamp planning group for his love of technology and desire to make our lives as citizens better. Bonner and I knew that the burden was too much for one person to lead, so we decided to co-chair the planning committee.

We scheduled weekly meet-ups, and we started generating ideas. Other people saw this happening on Twitter and Facebook and wanted to join in, so a small group researched other CityCamps and consulted with the CityCamp founders. The group quickly grew from a handful of people to over a dozen. In late April, the group made a decision that CityCamp Raleigh was a go for June 3-5. Then the real work began.

We needed sponsors, speakers, a venue, and people to show up. We built a website, first using the open source CityCamp brand, then we customized it for Raleigh thanks to some awesome designers who volunteered to develop several concepts. We started a presence on social media and shared our passion for open government and technology. We developed a project plan that set weekly milestones and kept us on track. In fact, we published the project plan and made it available for everyone to view, improve, and execute against.

One of the very early decisions made by the planning committee was how to communicate—a critical part for any team. We were already emailing each other using our Google Group. Someone started a group on Facebook and suggested using that instead. The group consensus was to use Facebook as our primary communication tool.

I admit, I had my doubts about using a Facebook group. I'm comfortable using email to communicate with others, and I wasn't convinced it would work. But I was willing to give Facebook a try. I saw that it worked and was actually successful with the planning committee in both collaborating and keeping each of us informed.

We used a combination of Facebook and Google Docs to work in subcommittees: marketing, sponsorship, speakers, and logistics. Our weekly meetups were a chance for the committees to report on what they completed and what their next tasks were. We also used the meetup to brainstorm and get feedback on what the committees were doing.

As I reflect on this experience, I realize that opportunities like this don't come along very often. I think this is the start of a movement for more open government in Raleigh. It fits the culture. But there hasn't been an event like CityCamp to act as a catalyst for people to rally around. Now there is.

If you had told me before we began that a small group of people could organize an unconference with more than 200 registrants, 20 sponsors and supporters, and 15 speakers in fewer than 12 weeks, I'm not sure I would have believed you. But a community of passion for a more open and transparent government in Raleigh, NC and the collaboration of individuals who are excited to be a part of this movement has trumped time and challenges.

The unknowns of an unconference didn't stop us. The passion in our hearts made us believe.
Jason Hibbets is a Community Director at Red Hat with the Digital Communities team. He works with the Enable Architect, Enable Sysadmin, Enterprisers Project, and Opensource.com community publications.

This work is licensed under a Creative Commons Attribution-Share Alike 3.0 Unported License.