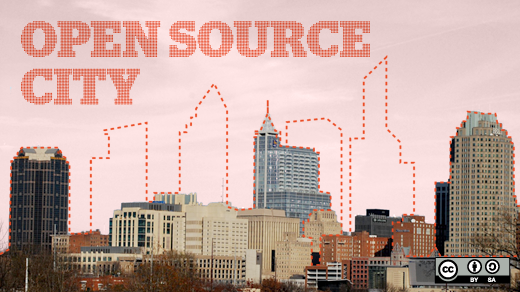 Can you revitalize a city and attract businesses using open source principles? David Diaz, president and CEO of the Downtown Raleigh Alliance thinks so. In fact, I got a chance to sit down with David to discuss how economic development organizations are interacting with their local and state government, citizens, businesses, and landlords. Diaz and his organization apply the principles of transparency, participation, and sharing to their economic development programs.
In part one of our interview with David Diaz, we explore how open source is applied to economic development, how his organization works with local government, and the programs Downtown Raleigh Alliance has implemented.
Please tell our readers about the Downtown Raleigh Alliance, what it is, the mission, and its purpose for existing.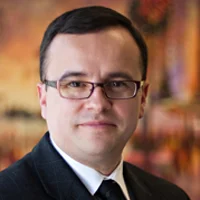 Downtown Raleigh Alliance was created in 1996 by a coalition of realtors, merchants, local government, and community advocates who live in downtown or are vested in downtown. It's well known throughout the country that no single sector can revitalize a downtown on its own. Many governments have tried to lead a downtown revitalization on their own, but are faced with unwilling landlords, landlords that want to do more, an active and caring business community, and local governments leaders who don't have the passion.
We've brought together these groups with a shared vision: Be the champion that can marshal the best resources of each sector for the common good. On a day-to-day basis, we are focused on delivering  services that go beyond what local government can / won't do or providing individual things that they can / won't do. We have four programs that fill these voids: ambassador program, economic development, branding, and public space management. [See program details below.]
We also play a big role in advocacy–we have a close relationship with the City and do our best to balance that. However, we're also a critical friend of the City and often act as a mediator. We tell the merchants and business owners that we're not going to throw the City under the bus, but we will do our best to discourage them from supporting policies that harm the downtown. We are always balancing the interest for the overall good of downtown.
How does Downtown Raleigh Alliance work with local and state governments?
Our board of directors includes a city council liaison, appointed officials, city and county managers, and two state delegates. It's unique for this type of organization to have state delegates, but it makes sense because we're also the state capital. They serve on the board and provide direction for the organization.
We are also a client of the City. We have a contract with public works to use our ambassadors to patrol parking garages. The City needed eyes and ears in the parking garages throughout downtown and our ambassadors were already trained to provide this type of service.
Another way we work with local government is with long-term planning for downtown. We work collaboratively with the City Planning Department for the physical development of downtown. Back in 2003, the Livable Streets programs was initiated. This type of program had a 5-10 year lifespan.
The planning process for Livable Streets was incredibly open to the public. A citizens task force was appointed to help guide the plan. The task force included individuals interested in transit, the transportation network, and how to make downtown more walkable—creating a better pedestrian environment.
We want people [that live] outside of Raleigh to weigh in on downtown Raleigh. We want it to be their downtown too. Raleigh has potential to be the state's downtown. Open source is the way that we can encourage stewardship and ownership of downtown to make it more resilient and successful.

David Diaz at CityCamp Raleigh
How important is open source to local economic development efforts?
It's huge. Because one of the biggest challenges (in terms of attracting companies to downtown) is lack of good information. The more transparent we are with a prospect interest in attracting a new business, the more successful we tend to be. When we don't share information, they'll find out later. There is a perception of urban areas being more dangerous, and our data helps to prove otherwise.
We are always trying to publish more information about downtown. We collect baseline data such as the number of residents and companies downtown, but also find information about the number of outdoor dining cafes. I think this make us unique.
In the branding downtown effort, open source has been invaluable. Focus groups helped shape the [award winning] You R Here brand. We conducted interviews with passionate folks about downtown, including elected officials, property owners, advocates, and also opened it up to others. We asked things such as 'what do we need' and 'what's the essence?'
The people that were most passionate had the hardest time stepping away from it and couldn't give us the insights that we eventually uncovered. The person with a loose association [to downtown] gave us better insight. This was an ah-ha moment. If you only involve the advocates, you don't get the broader view. Participation from all made the information better.
In part two of our interview, we ask David how influential open source is to local leaders and how we educate government and business leaders about the power of open source. He also shares his experience with citizen participation and how he uses the open source way in his everyday life.



---

Program details
Ambassador program: One key service is our Safety & Clean Ambassador program. They help visitors and citizens downtown with parking information, directions, and report problems to be addressed by the proper authorities, among many other things. The service is very professional and integral to our recruitment and marketing efforts, because many investors perceive downtown as unsafe.
Economic development: Another key is our economic development efforts. We primarily focus on retail retention and recruitment, with support from the local government. We help existing tenants with development merchant programs such as Downtown Raleigh Restaurant week, art gallery week, and Shop Downtown. These efforts bring business to downtown that wouldn't normally come through their on own merits.
Branding: Downtown Raleigh Alliance has created a brand for downtown that goes beyond what a merchant could do. It's a cohesive place with a lot of neat things. Downtown Raleigh Alliance has shined in this mission, and has won an award for the last two years for creating the "You R Here" brand. Everything, including the programs mentioned above, are delivered under the You R Here brand.
Public space management: Downtown Raleigh Alliance has a contract with the City to manage City Plaza. We see this as a future mini Times Square. It's a place for people to start their journey and then go where they want to go. Downtown Raleigh Alliance keeps an eye on this public space and manages services for it. (New York City did this with Bryant Park.)
Jason Hibbets is a Community Director at Red Hat with the Digital Communities team. He works with the Enable Architect, Enable Sysadmin, Enterprisers Project, and Opensource.com community publications.

This work is licensed under a Creative Commons Attribution-Share Alike 3.0 Unported License.