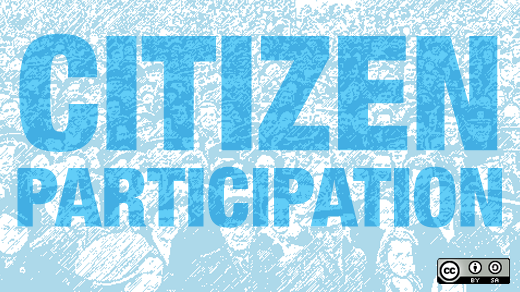 The exploration of open government and civic participation in Kansas City has already begun. This weekend, a new chapter begins. A chapter that will include open source, open data, citizen engagement, a Bike Walk hackathon, and more. In fact, it might materialize into several chapters that could start with rapid-fire lighting talks and end with dueling mayors who are innovating beyond borders. And what would a CityCamp be without an unconference? That's a whole chapter by itself.
Meet Jase Wilson, a civic entrepreneur and CEO of Luminopolis. He's one of the main organizers for CityCamp Kansas City. Before I head out to Kansas City this weekend, I wanted to know more about the event and the open government movement in the Kansas City metro area. Here's my interview with Jase Wilson.
Tell our readers about CityCamp Kansas City.
CityCamp Kansas City is just the KC metro area installment of the immensely successful CityCamp series started by Kevin Curry and advanced by innovative cities like Raleigh. Ours is pretty open-ended—participants submitted presentation ideas and proposed the outline of the day. At the 50,000 foot level, the theme that emerged is about civic life and innovation.
The event is on Saturday, April 28, 2012 at OfficePort, 208 W. 19th St., Kansas City, MO 64108. Here's what the day will look like:
8-9 a.m. - Breakfast & registration
9 a.m.-5 p.m. - Ignite Kansas City  & unconference event 
5:30 p.m. - Socializing & next steps (cocktail hour)
What do the organizers hope to accomplish with CityCampKC?
If we can help facilitate just one collaboration between our region's 110+ local government organizations and the programmers, citizens, and community leaders, then the event is a success. We want to bring awareness to the significance of open source, open data, and open collaboration to attendees and motivate them to share the same with their networks. With our hackathon, we hope to demonstrate what is possible when you bring those things to bear in civic matters.
We also want to expose attendees to a few innovative lines of thinking from other parts of the country and highlight some of the excellent work already happening in small pockets around our region, so others can get inspired and join in on the civic innovation already taking root.
What can attendees expect from the event?
As an unconference, the question might be what the event expects from attendees. A few things:
Discover—There's a spectrum of topics and activities lined up. Most attendees will come away knowing something they didn't already know about.
Discuss—The topics and activities aren't universally hashed out or agreed upon. Attendees will hear certain lines of thinking, but they'll have ample opportunity to deliberate among themselves regarding their own perspectives.
Do—After an enlightening morning of speaker-led sessions, and a lunch break around the neighborhood, attendees will take part in a mini-hackathon for Bike Walk KC.
How have the organizers gotten local officials involved?
We're blessed with a developing new wave of open-minded local officials who are genuinely interested in better serving their constituents despite having fewer resources. We haven't had to do anything special. Social media, a few emails, posts on certain listservs, and most importanly, word of mouth, have netted dozens of local officials from throughout the metro area. Landing a couple of the livelier local officials as speakers—the mayors of KC Missouri and KC Kansas—probably helped lend credibility to the event for others.
What's the open government vibe in the Kansas City metro area?
Emerging, but gathering momentum in pleasing and unexpected ways. The open government vibe is definitely growing faster than this time last year. For instance, we helped KC Missouri and KC Kansas apply jointly for the Code for America 2013 application cycle. The amount of new enthusiasm that came out of that small exercise proved the movement is underway here. We suspect that between the pent-up demand for open government and all of the incredible citizens, leadership, and entrepreneurial resources already based here, we might even someday be a leader. CityCampKC hopes to be a catalyst.


Jason Hibbets is a Community Director at Red Hat with the Digital Communities team. He works with the Enable Architect, Enable Sysadmin, Enterprisers Project, and Opensource.com community publications.

This work is licensed under a Creative Commons Attribution-Share Alike 3.0 Unported License.