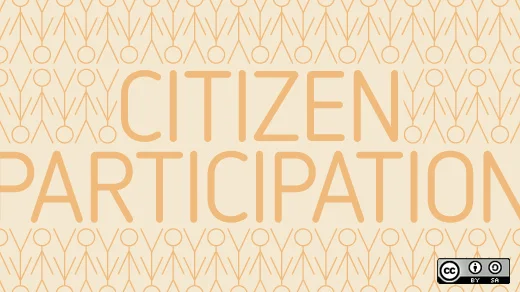 From the stage of the South by Southwest festival (SXSW), Code for America Founder and Executive Director, Jennifer Pahlka, announced they are now accepting applications for the 2013 Accelerator and 2014 Fellowship.
Government innovation, and the intersection of government and technology, has gained increasing traction over the past year. At last year's SXSW festival, Pahlka took the stage as the keynote speaker for the interactive portion of the event. This year the festival hosts an entire theme on "Government and Civic Engagement" with 29 distinct events on the topic with Code for America participating in many of them.
Dubbed the "Peace Corps for geeks," the Code for America Fellowship pairs developers and designers who are passionate about using their skills to give back with local governments. Through this fulltime, year long service program, fellows collaborate with civic leaders to develop and implement apps, which explore new approaches to local challenges. Fellows work in small 23 person teams in a fast-paced, startup-style environment, based primarily out of Code for America's San Francisco office.
For example, the 2012 New Orleans team focused on the issue of urban blight, building BlightStatus.com, a much needed tool that has helped both the community and government assess the city's vacant housing.
Call for applications
The Cofe for America Accelerator program, is a first-of-its-kind, four month program that "turbocharges" civic startups who are building products for governments, by providing them a springboard to amplify market awareness of their product, additional funding, business mentoring specific to the "Gov 2.0" space, and introductions to a broad network of civic leaders and potential investors. This year, entrepreneurs and investors Ron Bouganim and Tim O'Reilly will reprise their leadership in selecting and mentoring this year's companies. The program will begin in August 2013, and the deadline for applications is April 30, 2013.
From Caitria O'Neill, CEO of Recovers, one of the participating companies:
Code for America has helped us refine our tools, and deliver them to preparing communities. In just a few months, they've taken us from good hearted idea to technology company.
Submit your application for the Code for America Accelerator program online here.
Also, the Code for America Fellowship is looking for web developers, designers, product managers, data scientists, and entrepreneurs who are passionate about enhancing their communities, and want to use their skill to give back. The 2014 program will begin on January 2014, and the deadline for applications is July 31, 2013.
Submit your application for the Code for America Fellowship online here.
Media Contact: Lauren Reid, lr@codeforamerica.org

Jen leads a team of community managers for the Digital Communities team at Red Hat. She lives in Raleigh with her husband and daughters, June and Jewel.

This work is licensed under a Creative Commons Attribution-Share Alike 3.0 Unported License.