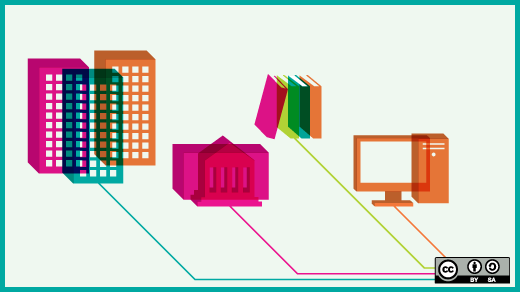 NYC Community Board offices all have filing cabinets overflowing with hundreds of paper folders containing documents related to land use in their districts—board resolutions, liquor license applications, meeting minutes, Uniform Land Use Review Procedures, sidewalk cafe applications, and more. A small fraction of these have been scanned and put online as pdfs, but they are not fully searchable.
Community board staff spend hours collating and retyping meeting minutes into "dumb" Word documents; community members interested in a particular issue find it nearly impossible to construct a history of that issue from the available information; and community board members themselves often must rely on institutional memory.
OpenPlans' solution is an an open source website publishing system that will make it easy for community boards to produce and share tagged and geo-located information for events and meeting notes. Creating "smart" meeting records will be as simple as publishing a blog post, and the improved template will give boards modern websites that incorporate social media and other requested features, such as:
a powerful content management system for website publishing, enabling community board staff to add and edit content about community board activities, including text and graphics

a simple drafting tool for staff to produce and publish meeting notes, with searchable tags for topics, addresses, and decisions made

a user-friendly navigation that makes it easy to explore the meeting information by topic, geography, or other issues

a filterable map

integration for Facebook and Twitter, and other outreach tools that boards are using

a design that supports effective story-telling and communication about the issues of the community board, given the complexity of land use issues

integration with the wider web, through search engine-friendly content, links to other sites, etc.

an open source core, building on solid foundations from other projects
Well-designed, easy to use tools in multiple languages are also excellent as promotional materials, demonstrating thatcommunity boards are forward looking and genuinely interested in citizen engagement. In time, true digitization of board documents will mean that constituents and community board members can fully search them, create interactive maps, and follow issues that are important to them over time. Further, community board staff will be able to create and analyze reports of what the most important issues to their constituents are. Finally, when implemented in multiple districts, community boards will be able to compare data between districts.
Author note: Thanks to the generous support of our founder, OpenPlans is able to provide tools to community boards free of charge. We'll meet with you, learn about your needs and aspirations, find a good project to work on, set up the software, and train your volunteers in its use. Interested? Email us today!
Originally posted on the OpenPlans blog. Reposted using Creative Commons.
Ellen is a director of OpenPlans, helping to build open-source tools for more inclusive and responsive government. She leads OpenPlans' community outreach and engagement efforts.

This work is licensed under a Creative Commons Attribution-Share Alike 3.0 Unported License.