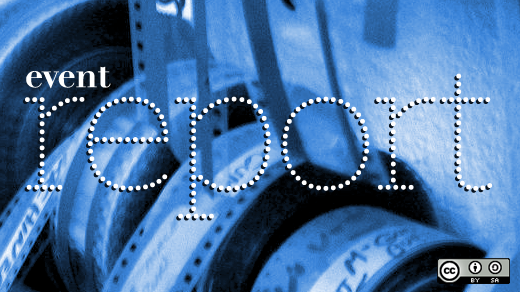 On May 22, eighteen senior officials from the Singapore Government gathered at the FutureGov lunch briefing Open Source, Open Government—to discuss how open source technology can drive openness and innovation in the public sector.
The senior IT decision makers attending the event were from agencies such as the Ministry of Health, Inland Revenue Authority of Singapore, Land Transport Authority, Urban Redevelopment Authority, Prime Minister's Office, Singapore Management University, and the Ministry of Communications and Information, among others.
The round table discussions underscored the role of open source software in helping public sector organisations become more innovative, more agile, and more cost-effective by building on the collaborative efforts of open source communities.
In particular, Siim Sikkut, National ICT Policy Advisor from the Government of Estonia, shared how the use of open source has helped facilitate a "digital way of life" in the country.
Estonia has been ranked as the "Best of the Best" for e-government applications over the last decade by the United Nations. Sikkut said part of their success can be attributed to the use of open source in projects such as: e-health; e-police and e-justice; national citizens and business portals; e-procurement; document exchange systems; and digital culture portals and systems.
He added that open source gave the government "more bang for the buck" by taking advantage of the technological know-how and input from open source communities. Sikkut's presentation kick-started a spirited discussion regarding the accountability, ownership, confidentiality, and security of open source. In particular, experts from Red Hat were able to clear up some of the misconceptions about the use of open source software, particularly on perceived ambiguities about licensing.
The participants were polled to see if they agreed to make all source code developed using public funds available to everyone under open source licences.
36% of the respondents agreed, while 64% disagreed, with many of them saying they preferred to restrict their source code to within their agency as a security measure.
Responding, Harish Pillay, Global Head, Community Architecture and Leadership at Red Hat, said that open source is the best form of citizen engagement as it allows citizens to take an active role in helping the government improve the services that they deliver.
He cited how the US Government's Consumer Financial Protection Bureau—a relatively new agency—has even gone as far as being "open source by default," by releasing everything it does to the community.
Similarly, the White House uses the Drupal content management system for Whitehouse.gov, and once they contributed some improvements they made, the open source community immediately identified and fixed some security flaws it found.
He added that the source code used in the Whitehouse.gov site is readily available in Github, a collaborative portal which allows users to share code, giving other organisations the opportunity to replicate what the White House has done.
Meanwhile, Damien Wong, Red Hat's General Manager for ASEAN, said that open source is paving the way for more innovative services as evidenced by over 40 countries releasing policies and mandated preference for open source.
Among the countries that have released open source policies are Australia, Malaysia, the United States, the United Kingdom, and Sweden. Wong said that this trend is a clear indication that open source is a mission critical tool—addressing a variety of infrastructure, platform, and application needs.
Originally posted on FutureGov. Reposted with permission.
Clarice is a senior journalist based in our Singapore office. She is responsible for covering the beats of Government GIS and Government Finance. Prior to joining FutureGov Asia Pacific, she was a researcher on International e-Development for a Canadian ICT consulting firm. She completed a BSc in International Business Economics and Diplomacy from St.
© 2013 Alphabet Media Pte Ltd. All rights reserved.