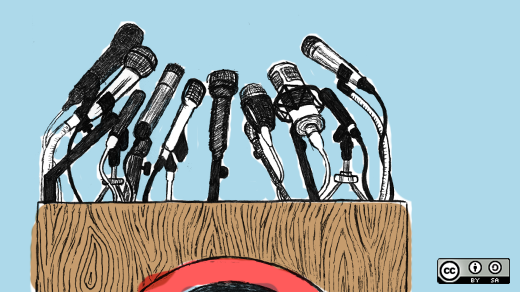 It's Open Government Week. And one way of celebrating it is by bringing some amazing people and projects in the open government, open data and civic hacking space together. Sunlight Foundation will be doing just that on May 30-31. Join us for our annual TransparencyCamp!
TransparencyCamp is Sunlight's premier event for technologists, government officials, journalists, policy-makers, students and impassioned citizens from across the country and around the world to discuss and share new approaches, technologies and policy prescriptions to make government more open, transparent, and accountable. Bringing together hundreds of creative innovators, leaders, and change-makers, TransparencyCamp has been the spark for a lot of new ideas, collaborations, and initiatives such as CityCamp, CrisisCommons, numerous local open government initiatives, and even international TransparencyCamp in years past—and we're excited about what may emerge from this year's camp.
Come see how open source projects and governments are transforming communities and meet other open government advocates. If you would like to learn more about the event, including how to become a TransparencyCamp Ambassador, travel, lodging, and more, check out our blog series on TransparencyCamp.
This year, TransparencyCamp will take place at the George Mason University's Arlington campus, just across the river from Washington D.C.
The registration fee for this year's event is $40 (or $20 for students). At TransparencyCamp 2013, we hosted a chart-topping 500 participants from over 25 countries and 33 states. You can check out our video wrap-up below to see why TCamp has been such a success in the past and why we anticipate this upcoming year's event to be our best ever. We hope to see you there!
We also know that a bunch of folks have some great ideas of projects they want to see in the open gov / open data community so we encourage you to please submit your ideas.
The Sunlight Foundation is a nonpartisan nonprofit that advocates for open government globally and uses technology to make government more accountable to all. Learn more about our work here: http://sunlightfoundation.com/ and follow us on twitter @sunfoundation.

This work is licensed under a Creative Commons Attribution-Share Alike 4.0 International License.