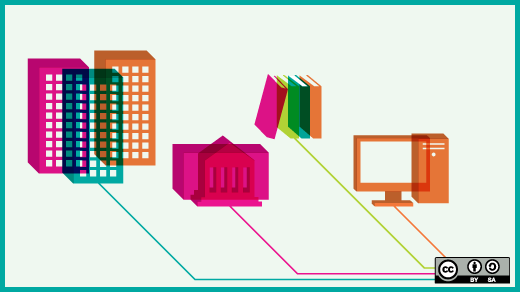 After months of preparation, the European Commission (EC) released its broad 5-year roadmap in early May for information and communications technology (ICT) policy, the Digital Single Market Strategy, or DSM.
The plan is structured around three main pillars or goals, which include:
better access for consumers and businesses to online goods and services (seeking to remove the differences between the online and offline worlds, as well as cross-border harmonization of commercial rules)
creating the right conditions for digital networks and services to flourish (seeking the right regulatory environment to encourage the build-out of infrastructure and the right legal environment to assure online trust and security)
maximizing the growth potential of the European digital economy (encouraging the "free flow of data" within Europe, more effective "e-government," and the expansion of digital skills, among other goals).
These three pillars are supported by 16 actions that range from policy investigations to legislative proposals. Some of the actions—including "measures in the area of parcel delivery" and "proposals to reduce the administrative burden on businesses arising from different VAT (tax) regimes"—are tied to ICT only in that they facilitate e-commerce.
Much, if not most, of the press attention that the DSM has generated so far has gravitated toward portions of the strategy that are controversial or have the potential to be so, including copyright reform, and an "analysis of the role of (online) platforms" in the economy. The latter item is being viewed in some quarters as an attempt by the EC to rein in the growing strength of global online leaders such as Google, Amazon, and Facebook.
On copyright, the Commission will be seeking to bring greater harmonization to the current patchwork of country-by-country copyright regimes. The EC's objectives include ensuring cross-border access (within Europe) to legally acquired content and services, and the harmonization of exceptions for a narrow set of purposes such as research, education, and text and data mining. The Commission has indicated no interest in revisiting the software copyright directive or reverse engineering exceptions as part of this. However, a proposed change to duty of care for Internet providers to monitor and remove third-party content for alleged copyright infringement raises a red flag and will require vigilant monitoring and engagement.
Somewhat overlooked at this point, however, are other parts of the DSM, including work on standards and interoperability. For example, under the heading of "Building a data economy," the strategy pledges that the Commission will, in 2016, propose:
"a European 'Free flow of data' initiative that tackles restrictions on the free movement of data for reasons other than the protection of personal data within the EU and unjustified restrictions on the location of data for storage or processing purposes. It will address the emerging issues of ownership, interoperability, usability and access to data in situations such as business-to-business, business to consumer, machine generated and machine-to-machine data. It will encourage access to public data to help drive innovation..."
While the DSM does not explicitly state it, to achieve a lot of these objectives, open standards will be essential. While many parts of the strategy are explicit in their proposed actions, this section has been written in broad strokes. For this reason, open source/open standards proponents must stay engaged both to help steer the DSM toward a positive outcome and for fear that the DSM may instead seek to secure the "free flow of data" via mandating contractual requirements and cumbersome and problematic data ownership definitions.
More to the point is the section of the DSM titled "Boosting competitiveness through interoperability and standardisation." Commendably, the DSM calls for the European Interoperability Framework to be "updated and extended." The EIF is a set of recommendations which specify how public administrations and the general public can better communicate within the EU and across European member state borders. This would present a great opportunity to further promote the uptake of open standards.
This section goes on, however, to voice concern that "industry stakeholders decide 'bottom-up' in which areas to develop standards and this is increasingly taking place outside of Europe, undermining long-term competitiveness." As this section, likewise, is written in broad strokes, it is not clear how the Commission intends to act on this. It will be important to emphasize the view that it would be best to maintain an industry-led, international approach—with strong European participation—as the ideal way to ensure that the necessary and relevant standards are developed and implemented.
A final section regarding "E-government" calls for, among other things, "making the interconnection of business registers (from EU member state to member state) a reality by 2017," and "extending and integrating European and national portals to work towards a 'Single Digital Gateway' to create a user friendly information system for citizens and businesses (across the EU)." These recommendations will require greater interoperability, which, again, is facilitated by the use of open standards.
The European Commission is to be commended for introducing this ambitious plan, which recognizes not only the value of the ICT sector to the economy, but the importance of promoting the effective application of ICT to all other sectors. There are a lot of moving parts to the DSM and much of it has yet to be defined, even as some of the more controversial parts of the strategy are generating a great deal of heat at present. This is all the more reason for us to maintain our attention and begin steering it toward policies and outcomes that will facilitate openness.
Open Gov
& Open Data
A collection of articles about the latest in open government and open data.
Paul Brownell is EMEA (Europe, Middle East, Africa) Public Policy Director for Red Hat. While currently located in Europe, he previously led Dell's Federal Government Affairs team in Washington, DC. He also represented the National Venture Capital Association (NVCA) and the American Electronics Association (AeA) before the US government.

This work is licensed under a Creative Commons Attribution-Share Alike 4.0 International License.