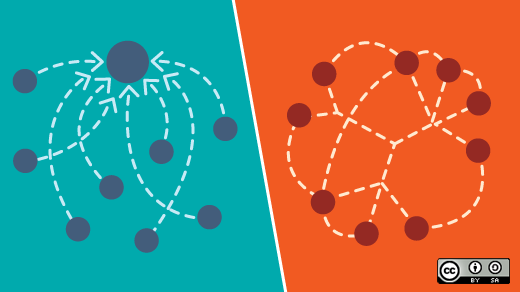 A new Linux Foundation Collaborative Project has the potential to advance science through the use of open source software.
The Linux Foundation announced this week that it is joining forces with the life sciences information framework OpenBEL, an open source software project that captures, integrates, stores, and shares biological knowledge through organizations.
OpenBEL uses the Biological Expression Language (BEL), a language that represents scientific findings from the life sciences in a computable form. The BEL framework allows organizations to merge findings from disparate sources into a central place. This is helpful in life sciences, where researchers don't necessarily need help collecting data, but rather need a way to make their data exchangeable and actionable.
OpenBEL was first released as an open source project in June 2012 by biomarker discovery company Selventa. By bringing OpenBEL under The Linux Foundation umbrella, OpenBEL will be able to tap the foundation's collaborative software and community building know-how, said OpenBEL project lead Ted Slater.
"The Linux Foundation hosts the largest collaborative project in the history of computing: Linux. It is the standard by which all open development projects measure themselves. We know our industry can learn a lot from this neutral steward of open development and governance," Slater said in a press release. "Also by hosting OpenBEL at The Linux Foundation, we have access to a variety of important services to help facilitate collaborative development, allowing our teams to focus on our subject matter: life science."
The Linux Foundation, which hosts several collaborative projects with major corporations, sees the OpenBEL as an open source project that could lead to medical and scientific breakthroughs, said executive director Jim Zemlin.
"All of us are smarter collectively than any one of us is by ourselves, and Linux is one of the greatest examples of that principle. We are able to take what we know about Linux and collaborative development and transfer that to new industries," Zemlin said in a press release. "OpenBEL represents an amazing opportunity for openness and collaboration to advance science, and we're happy to impart our knowledge of collaborative software development to leaders in the life sciences industry. Successful open source projects don't just host code; they make use of a full suite of open source best practices to quickly gain adoption and collaboration. We aim to help OpenBEL achieve even more success."
To get involved in the OpenBEL project, visit: http://www.openbel.org 
Ginny Hamilton was a community manager for EnterprisersProject.com, an online publication and community focused on how CIOs and IT leaders create business value through information technology. A former journalist, Ginny is passionate about local politics, journalism, technology, and social media.

This work is licensed under a Creative Commons Attribution-Share Alike 3.0 Unported License.