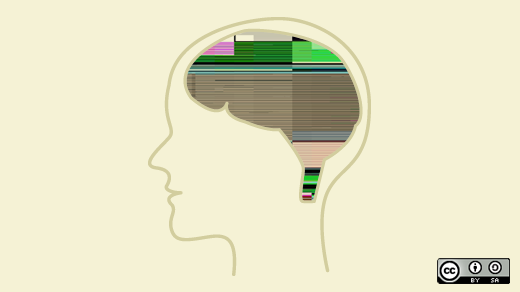 Copyright, copyleft, or copy none?
The Open Source Initiative (OSI) is concerned that some open source software developers are not choosing a license for their work, so they want to educate software developers and anyone else working on open source projects that simply not choosing a license is not enough.
On May 9th they will hold an Open Source License Clinic in Washington DC where experts in the field aim to deepen our understanding of open source licensing and shed light on what's going on in the community.
Luis Villa, an OSI board member and Deputy General Counsel at the Wikimedia Foundation, sat down with us to share his thoughts on the behavior he is seeing in the community away from copyleft licenses and how to get involved in the upcoming Open Source License Clinic.
---
Q: Are there software development companies favoring a certain open source license over another? What is the trend in the community?
A: We're definitely seeing some trends away from copyleft licenses—mostly towards permissive licenses, but also in some cases towards GNU Affero General Public License (AGPL).
I think this is primarily because in the server context, copyleft licenses are essentially permissive—something some people were talking about as early as 2007. So either accepting that (and moving to a permissive license) or fighting that (and moving to AGPL) are pretty reasonable and unsurprising trends, given how important server-side and "cloud" software is these days.
Q: Has there been progress educating software developers on why it's important to attach an open source license to their code?
A: Only baby steps. As opensource.com readers might be aware, some people in the community started being concerned about the lack of licensing in many new projects last year. We're now in the phase of understanding how pervasive the problem is. For example, some great (but very preliminary) research was just published by Aaron Williamson of Software Freedom Law Center (SFLC) showing that a lot of projects aren't licensed at all. So, simultaneously, we're just starting to explain to people why it is a problem. That will be an ongoing project for some time, I suspect.
Q: Who should attend the 
Open Source License Clinic on May 9? H
ow can they sign up?
A: We intend the clinic to be useful for anyone who works with open source software licenses and wants to deepen their understanding. Lawyers, contracts professionals, and others making decisions about tech acquisitions and tech development should all find it useful.

Sign up on Eventbrite.
We hope, of course, to do more of these in the future—it is exactly the sort of educational work that we think is important to our mission and that we hope to be able to do more of as we grow.
Editor's update (May 3)

There is also a DC Metro Open Source Community Summit on Friday, May 10, 2013 from 9:00 AM to 3:30 PM (EDT) in Washington, DC

It's the Open Source Initiative's first Community Summit that is attracting open source community and user group leadership, open source project leads, committers and developers, non-profit foundations, open data engineers, and other open source software stakeholders.
Q: What are some new things happening at the Open Source Initiative (OSI)?
A: The biggest new thing happening at the OSI is that we're moving to being a membership-driven organization. The first step in this was to bring in affiliate organizations, like Mozilla, Eclipse, and KDE and ask them to nominate board members. That's how I became a board member last year—I was nominated by Mozilla.
We're now into the second phase of that: recruiting individual members who will help support the organization and eventually also have a hand in selecting and advising the board. The reason we're making this change is that we wanted the OSI to become a more effective force in the broader open source community, not just a repository of license information. And we felt that the first step in doing that was to deepen our ties to the community.
Q: What's it been like to be an OSI board member? Do you have any accomplishments that you'd like to share?
A: It's been fun!
OSI has a long, important history, and it feels good to be the latest person charged with that responsibility. That said, I admit I mostly stick to the licensing issues, but I hope that has freed the rest of the board up to focus on other, more exciting things.
My primary focus has been on making our licensing information more useful. For example, it used to be that when you Googled for "open source licensing" the first thing you saw was a list of every approved license. Not terribly useful if you're a first-timer. So now the page explains what an open source license is and what the most common licenses are, including some of our most common FAQs.
I've also started recruiting volunteers to provide more useful information about the licenses (including, links to why they were approve and to canonical versions/host organizations). In the future, I hope we'll be able to provide people with a tool to help them pick a license, as well as more hard, quantitative data about what licenses other people are using.
Jason Hibbets is a Community Director at Red Hat with the Digital Communities team. He works with the Enable Architect, Enable Sysadmin, Enterprisers Project, and Opensource.com community publications.

This work is licensed under a Creative Commons Attribution-Share Alike 3.0 Unported License.