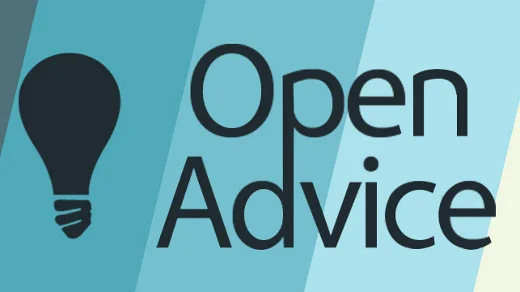 A new book sharing the perspectives of 42 open source contributors launched this month at FOSDEM. Open Advice, edited by Lydia Pintscher, shares what those successful people wish they'd known when they got started with open source software.
In the foreword, Georg Greve, founding president of the Free Software Foundation Europe, explains why such a book is important, even to those barely aware of free and open source software:
[FOSS] runs most of the Internet. ... [It] may also be hidden inside your TV, your wireless router, your ATM, even your radio, security system or battleships. It is literally everywhere.

It was essential in enabling some of the large corporations that you know, such as Google, Facebook, Twitter and others. None of these could have achieved so much in such a short time if it were not for the power of software freedom that allowed them to stand on the shoulders of those who came before.

...when we say community, we mean students, entrepreneurs, developers, artists, documentation writers, teachers, tinkerers, businessmen, sales people, volunteers and users.

Yes, users. Even if you did not realize it or "never signed up for no community," you in fact are already almost part of ours. The question is whether you'll choose to participate actively.

And this is what sets us apart from the monoculture behemoths, the gated communities, the corporate owned walled gardens of com- panies like Apple, Microsoft and others. Our doors are open. So is our advice. And your potential. There is no limit as to what you can become – it purely depends on your personal choice as it has depended for each of us.

So if you are not yet part of our community, or simply curious, this book provides a good starting point. And if you are already an active participant, this book might provide you with insights into a few facets and perspectives that are new to you.
The book addresses a wide range of topics, from the community-nurturing needs, like mentoring and recruitment, to code and infrastructure, to all of the non-code contributions, like documentation, art, and marketing.
If you're active in free software, the authors will include many names you recognize, like Evan Prodromou (founder of StatusNet and Identi.ca), Jono Bacon (Ubuntu Community Manager and author of The Art of community), Federico Mena Quintero (a GNOME founder and GIMP maintainer), and Selena Deckelmann (founder of Open Source Bridge).
Open Advice is available under a CC-BY-SA license and can be downloaded for free in epub, mobi, or PDF format. You can purchase a printed edition from Lulu or soon from Amazon. The LaTeX source and a bug tracker are also available.
Ruth Suehle is the community leadership manager for Red Hat's Open Source and Standards team. She's co-author of Raspberry Pi Hacks (O'Reilly, December 2013) and a senior editor at GeekMom, a site for those who find their joy in both geekery and parenting.

This work is licensed under a Creative Commons Attribution-Share Alike 3.0 Unported License.