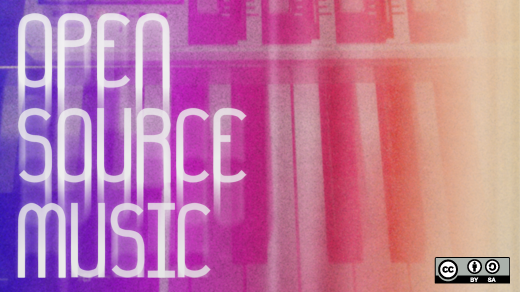 Last week, #RioPlusSocial was one of the top trending global topics on Twitter. Part of the United Nations conference on sustainable development (called Rio+20), Rio+Social welcomed throngs of activists, politicians, moguls, and artists to Brazil, to discuss solutions for a growing list of global problems. Sponsored by the United Nations Foundation and several partners, the conference featured lectures and roundtable discussions with icons such as Nobel laureate Muhammad Yunus, the first woman President of Ireland Mary Robinson, billionaires Ted Turner and Richard Branson, and innovators such as Alnoor Ladha, a founding partner of Purpose, and Mashable founder Pete Cashmore.

 
Somehow, the UN Foundation let two humble musician/professors from North Carolina sneak in through the back door. Apple Juice Kid (Stephen Levitin) and I had been dreaming up an open source beat making software, and were invited to perform at the conference and talk about our project. It's part of a broader initiative we co-founded called ARTVSM (pronounced artivism) - which pairs artists with activists (communities/non-profits/NGOs) to create innovative social impact.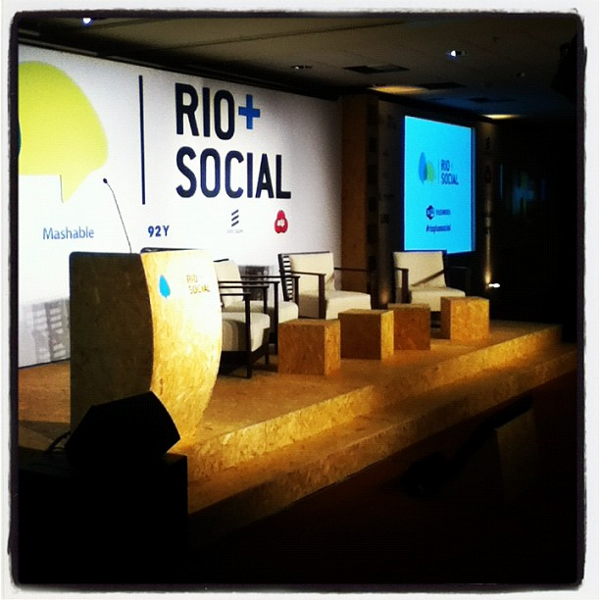 We were definitely the odd couple at Rio+Social. We arrived in Rio on the day before the conference with backpacks and briefcases full of laptops, loop pedals, and headphones, trying to navigate the city without a word of Portuguese at our disposal. Juice was booked to DJ a pre Rio+Social VIP dinner with a live Brazilian drummer. It was nice to get our feet wet at the dinner, but nothing could have prepared us for the main event.
 
The schedule was intense, with dozens of handlers facilitating back-to-back Ted Talks-styled lectures from world leaders in a myriad of fields. We found ourselves amongst heavyweight activists, entrepreneurs, and innovators and were honored to be counted among them. Our idea was simple: everyone should be able to make beats and create music--and open source technology is the way to do it.
 
The idea was born in the Music Department at the University of North Carolina at Chapel Hill where Apple Juice Kid and I co-teach a class called Beat Making Lab. In Beat Making Lab we use both the open source software Audacity and a very expensive software called Reason 6, to teach students how to make beats. One obstacle has been our software of choice, Reason 6. Not only is it prohibitively expensive, but it is difficult to order, impossible to share between computers, and is anchored by obnoxious security provisions.
 
This summer, we're taking the Beat Making Lab curriculum to the Democratic Republic of the Congo, to build a studio in Goma and teach 16 Congolese youth how to make beats and share their music with the world. Reason 6's shortcomings are compounded by our aspirations of making the Beat Making Lab a global phenomenon. We raised the money to buy a laptop, speakers, hard drive and Reason 6, but don't have the flexibility to expand with the software.
 
So I had the idea: why don't we develop our own software?
 
When I learned that the ridiculously expensive, ever-updating word processing giant Microsoft Word had an open source alternative, I switched over to Open Office. When I realized that purchasing Photoshop was going to set me back  hundreds of dollars, I invested in GIMP (GNU Image Manipulation Program). I was initially drawn to these alternatives solely because they saved me money, but when I learned more about the principles of open source and how it is developed and nurtured by a community of codativists (coder/activists - I just made this up), I fell in love. It fit perfectly with the aspirations of ARTVSM. The reason (no pun intended) that there is not yet an open source alternative to Reason 6, is because the open source community hasn't rallied to create one, yet. I want to change that.
Apple Juice and I put in our bid on one of the biggest stages for innovation and sustainability in the world. How do you create change in your community? By empowering artists, and encouraging innovation. We believe that making beats can empower youth, build relationships, broadcast important stories, and heal communities. What better way to nurture innovation than to rally the open source community, to provide folks with the tools they need to improvise and inspire. It's not just a good idea - it's an obligation.

So who's with me? We need coders, artists, writers, beat makers, marketers, and many others to help make Open Beats successful. If you are interested helping out or you would like more information, register for an opensource.com account (if you haven't already), login, and then add your name in the comments, indicating that you'd like to contribute in some fashion. Otherwise, stay tuned, we plan to have a mailing list up and running soon that interested parties can subscribe to.
Update, June 27: We now have the mailing list set-up. If you'd like to join, sign-up at www.redhat.com/mailman/listinfo/openbeats.
Pierce Freelon is a professor, journalist, and musician. He founded both the Black Academics, an online community of young black thinkers, and the Beast, a jazz and hip hop group.

This work is licensed under a Creative Commons Attribution-Share Alike 3.0 Unported License.