Find images and audio with open licenses.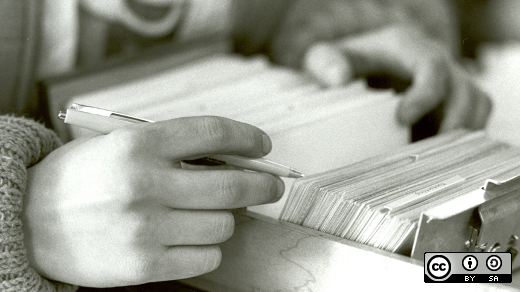 Are you looking for content that is openly licensed that you can reuse? Then you might be interested in Openverse. Openverse is an innovative tool that searches over 300 million pictures from an aggregation of different databases. It goes beyond just searching for an image by giving users access to tags created by machine learning models and one-click attribution. With so many visuals to explore, users can find the perfect image to make their project more engaging. The content comes from a variety of sources, including the Smithsonian, Cleveland Museum of Art, NASA, and the New York Public Library.
In 2019, the CC Search tool provided by the Creative Commons site was adopted by the WordPress project. Openverse is the new incarnation of CC Search.
Currently, Openverse only indexes images and audio-visual content.  Searches for video are available from external sources. Plans are in place to add additional representations of open-access texts, 3D models, and more. They have one common goal: Grant access to the estimated 2.5 billion Creative Commons licenses and public domain works available online. All the code utilized is open source.
Please be aware that Openverse does not guarantee that the visuals have been correctly provided with a Creative Commons license or that the attribution and any other related licensing information collected are precise and complete. To be safe, please double-check the copyright status and attribution information before reusing the material. To find out more, please read the terms of use in Openverse.
Openverse search
Using Openverse is easy. Enter your search term in the Search for Content field and press Enter. I did a simple search for "Niagara Falls" and received over 10,000 results for images and two results for audio. On the display's far right is a dialog box to check for content that can be used commercially and another for content that allows modification and adaptation.
In addition, a second checkbox allows you to specify which Creative Commons license you want to use or reuse, including CC0 (Public domain), CC-BY, CC-BY-SA, all the way to CC-BY-NC-ND.
Credit where credit is due
When using openly licensed content, it's important to make sure that you provide proper attribution and comply with the license terms that have been stipulated by the original creator of the content. For more information about Creative Commons licenses, consult the Creative Commons website.
Openverse is an open source project which means you can host your own copy or contribute to the project. The project has a contributor guide for folks who want to get involved. The project also welcomes your proposals for new features and functionality.
Educator, entrepreneur, open source advocate, life long learner, Python teacher. M.A. in Educational Psychology, M.S. Ed. in Educational Leadership, Linux system administrator.

This work is licensed under a Creative Commons Attribution-Share Alike 4.0 International License.