The Liberated Pixel Cup is a two-part gaming contest. The first part involved participants who submitted art for the games. The second part, discussed here, focuses on the games themselves. The contest is organized by Creative Commons, Free Software Foundation, OpenGameArt, and Mozilla.
(As a disclaimer, I participated in both parts of the competition.)
The results from the contest were great. As expected, most of the artwork entries were RPGs, though each one had it's own unique style. Some participants went for a traditional "tactical RPG" look, while others went for "adventure RPG". A few others decided to mash-up genres or invent their own.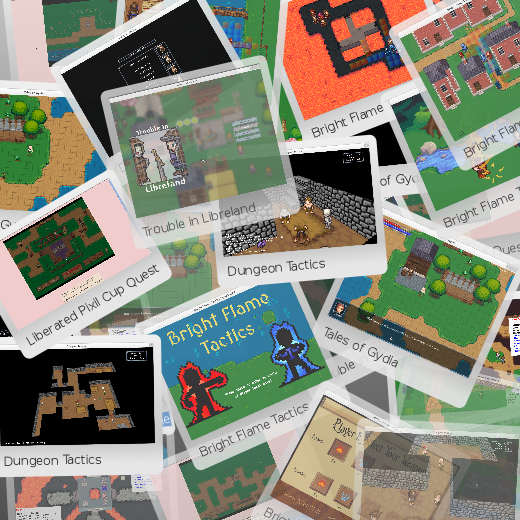 Tactical RPGs
Bright Flame Tactics, a fun 2-player with varied classes and maps
Dungeon Tactics, a 3D tactical dungeon crawling RPG, complete with built-in class editor
Liberated Pixil Cup Quest, powered by HTML5
Tales of Gydia, a single-player (not completed in time)
Defeat of the Ancient One, more polished and featured several enemies, characters, and an interesting story
Trouble in Libreland, a unique storyline combining real-time strategy and managing the town's economy and weapon-production, while defending against an army of skeletons; also comes with map and character editors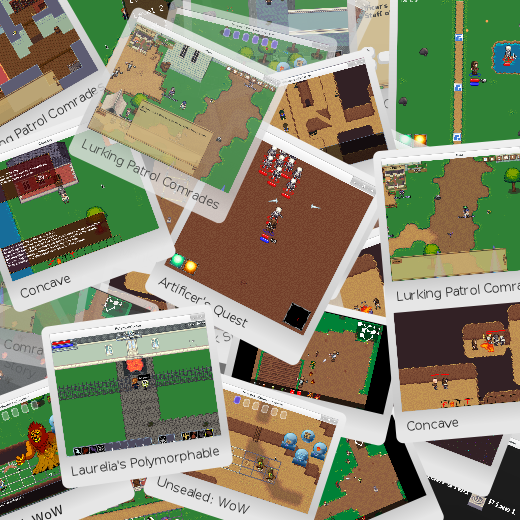 Adventure RPGs
Artificer's Quest: Staff of Ivalder, must fight hordes of monsters using magic attacks
Big Island, featuers a day/night cycle and the player walks around the island helping citizens get home after dark; skeletons and other enemies (to hunt or run from!)
Concave, features exploring different dungeons
Laurelia's Polymorphable Citizen, features a shape-shifting mechanic allowing you to transform into different creatures and move through the story
Lurking Patrol Comrades, another MMORPG and features many quests, spells, and equipment; renamed to "Source of Tales"
Monk Story, a hybrid "tower defense" game, splashed with your fighting mechanics; must defend your base by placing towers, while attempting to destroy the enemy bosses
Song of Blood, an MMO game with a couple of quests built-in to explore
Unsealed: Whispers of Wisdom, features a grid-based combat system in real-time, while the story features a parody of open source vs Apple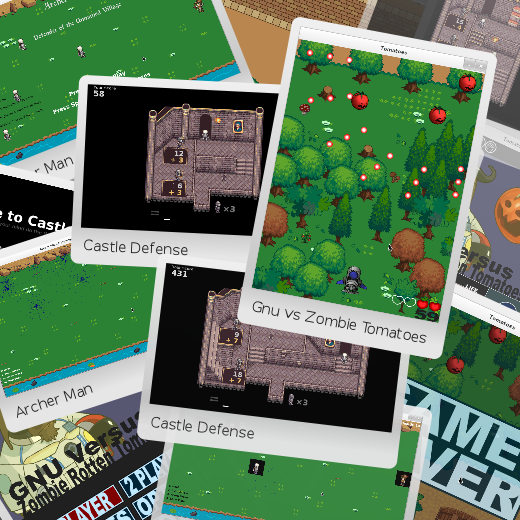 Other Games
Archer Man, the mission is to kill skeletons with a bow and arrow; features special skills
Castle Defense, a unique "math tower defense" game requiring player to solve easy math problems in order to shoot down the horde of skeletons
Crossword Maze, hunting down letters while avoiding others; a typing-tutor style of game
Gnu vs. Zombie Rotten Tomatoes, features a Gnu, a Penguin, and a Fox in cute airplanes fighting the army of Rotten Tomatoes
Indirect Assassin, killing detectives by setting traps in their path
Murderous Manor, a classic detective game where you must find out "whodunnit" by asking questions to the suspects and finding the murder weapon
Obok & Gossip, two games in one; Obok is a reverse shoot'em up style game; instead of destroying a giant enemy, you water plants; Gossip is a "platformer with inverted gravity" (a girl trying to complete her shopping list while distracted by nearby neighbor gossip)
OpenGoo, a physics game, based on the popular World of Goo game
Solitude, an exploration game with four different endings; features the mysterious life of a guy that really feels alone
Terramancers, an "action-reversi" game; the goal is to walk around the map and flip the tiles to your element
Wander, another 3D game that has you explore a map and look for flags
World's Crappiest Hero, features a hero avoiding guards to get to the magical toilet
Volley Zombie, shooting zombies during a volleyball game.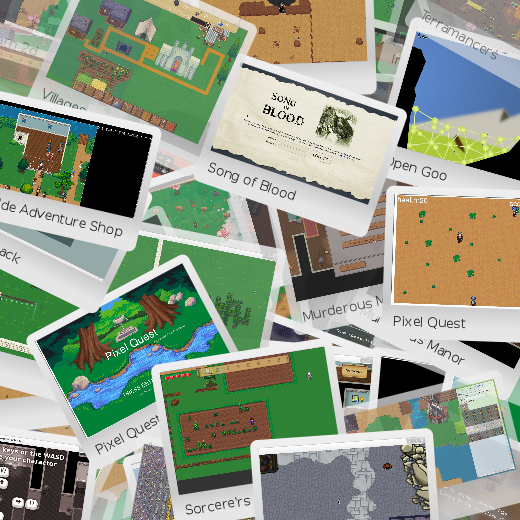 Not all submissions were games: Chickenpix, Forge, Learn2D, gameapi-game, and Pioneer were built as "proof of concepts" to show what their game engines are capable of.
Chickenpix is a bit incomplete as an engine but features two different rendering backends. Learn2D is an HTML5 engine that uses nodejs to provide multiplayer characteristics. The maps made for Learn2D's demo really exploit the beauty of the LPC art. Gameapi-game is a dungeon crawler that features letters as enemies. As a fun experiment, I replaced the font with a symbols-based one, which allowed me to fight hyerogliphs. Forge and Pioneer are two other games that feature built-in map editors, but were not complete. 
In the Liberated Pixel Cup contest, there is a game for all sorts of gamers. See my review of each of the entry here, and give them a try. The final code results will be published on the LPC blog on Friday, September 28th!
May the best game win, and good luck to everyone participating.
Juan Rodriguez is an Open Source developer and enthusiast. He currently spends his nights & weekends working on various Open Source projects, when he's not playing board games with his friends.

This work is licensed under a Creative Commons Attribution-Share Alike 3.0 Unported License.