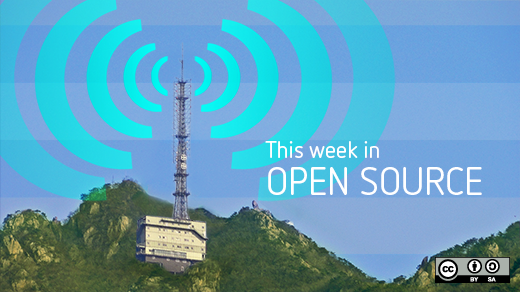 Open source news for your reading pleasure.
November 17 - 22, 2013
We scoured the web for some of this week's most interesting open source-related news stories so you don't have to. Here's what we found:
The challenges Munich faced while quitting Microsoft
This TechRepublic article "How Munich rejected Steve Ballmer and kicked Microsoft out of the city" is so beautifully-written that I don't even want to summarize it for you. I'm pasting the first three sentences, and if your open source-loving heart doesn't want to read more, then just skip this news item altogether: "Breaking up with Microsoft is hard to do. Just ask Peter Hofmann, the man leading the City of Munich's project to ditch Windows and Office in favour of open source alternatives."
Today's weather brought to you by open source
We always love to hear about big companies making the switch to open source technologies, and this week we found out about another one. The Weather Company, which oversees oversees brands such as The Weather Channel and weather.com, is now using an open source big data analytics system to run its operations, reports cio.com. Weather forecasters rely on big data for everything from satellites, radars, and forecast models to users and weather stations around the globe, so it's nice to know they'll also now be relying on an open source system. Details of their setup are here.
(Hat tip to our community moderator Robin Muilwijk for putting this one on my radar).
Do you know about Docker?
Docker continues to be the open source startup darling, garnering more media attention with this column by ZDNet's Ken Hess who declares that Docker (formerly dotcloud) is one open source startup you need to know about. Saying Docker will "revolutionize the way you package and deploy applications on Linux servers," Hess has an interview with CEO Ben Golub. Already familiar with Docker and want to know when it will work on Fedora and also RHEL? Opensource.com editor Jen Wike has the scoop on that. On the lighter side, Docker also competes for cutest open source company logo with its smiley whale hauling shipping containers, in my opinion, giving GitHub's Octocat a run for its money.
Earn some extra cash by helping Android
Google's bounty program for open source bug fixing is expanding to include the Android Open Source Project. Google launched the Patch Reward program in mid-October, saying that it would eventually add other project to the eligibility list, but it made no mention of adding Android. Developers can earn betweeen $500 to $3,133.70 if their fixes are approved.
Top 20 open source gifts for the holidays
In case you missed it, this week we posted the ultimate open source gift guide for 2013. Whether you're shopping for the open source-lover in your life or just shopping for yourself (no judgment) this holiday season, we've found 20 creative gifts that are sure to please.


Ginny Hamilton was a community manager for EnterprisersProject.com, an online publication and community focused on how CIOs and IT leaders create business value through information technology. A former journalist, Ginny is passionate about local politics, journalism, technology, and social media. Follow her on Twitter for coverage of all those topics along with a healthy mix of cat photos.

This work is licensed under a Creative Commons Attribution-Share Alike 3.0 Unported License.