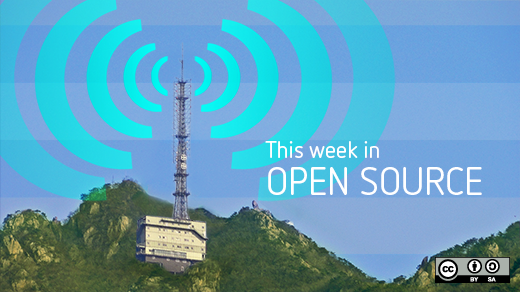 Open source news for your reading pleasure.
December 2 - 6, 2013
We scoured the web for some of this week's most interesting open source-related news stories so you don't have to. Here's what we found:
"Why Isn't Open Source A Gateway For Coders Of Color?"
That's the headline and question NPR blogger Gene Demby explores in this article. Demby looks at why open source developers tend to be white men, interviewing people who say there are a variety of contributing factors that keep African Americans and Latinos from participating in software development including education, Internet access, pay inequality, and more.
Valve joins the Linux Foundation
Game maker Valve is among the newest members of the Linux Foundation. The announcement comes ahead of Valve's SteamOS launch, a new Linux-based operation system that will be used to power the upcoming Steam Machine game consoles. Valve leaders hope joining the Foundation will, among other things, "compel hardware manufacturers to prioritize support for Linux, and ultimately deliver an elegant and open platform for Linux users," said Mike Sartain of Valve. And because Valve makes beautiful games, it's really no surprise that the Linux Foundation released this short, cool video announcing its newest member.

Open source is driving Facebook's mobile agenda
Facebook plans to continue pushing its developments to the open source community, reports ZDNet, noting that Facebook "is still in the early days of fleshing out its open source projects." Facebook has posted approximately 90 public projects on GitHub, BitBucket, and Apache, reports ZDNet, which has details on what's already been done and what's to come.
Can open source make architecture more accessible?
The folks behind Paperhouses think so. Paperhouses offers free online residential blueprints developed by participating architects. The blueprints can be tweaked for a user's specific needs. Metropolis Magazine has an interview with Paperhouses founder Joana Pacheco, who wrote in a manifesto: "Universal access via free licensing is the only process which simultaneously makes knowledge accessible, democratic, and amenable to a diversity of production."
Who's in compliance with the open data executive order?
The Sunlight Foundation is naturally keeping close track of the U.S. government's compliance with President Obama's open data Executive Order. The foundation reports that the first major deadline for compliance came to pass Saturday, and the results were mixed. The Foundation highlighted which agencies are headed in the right direction, and which are seemingly ignoring the order. Take a look for yourself in this rundown.


Ginny Hamilton was a community manager for EnterprisersProject.com, an online publication and community focused on how CIOs and IT leaders create business value through information technology. A former journalist, Ginny is passionate about local politics, journalism, technology, and social media.

This work is licensed under a Creative Commons Attribution-Share Alike 3.0 Unported License.